When you hear the phrase "interior design," you probably think of beautiful spaces with each furnishing and decorative accent perfectly positioned. And while this can be true, in recent years the expectation of interior design has grown outside of only crafting stunning spaces. Nowadays, functionality plays a key role in the interior design industry, with clients demanding spaces that work and perform efficiently, while of course, still remaining aesthetically pleasing.
And while there are many functionality features that clients request, one of the most significant areas is acoustics and the resolution of unwanted sound. This especially is imperative in the commercial design industry, as many areas such as hotel lobbies, office spaces, restaurants and more all are intended to house multiple people at any given time. Sound control is simply a must in order to create a pleasant and inviting space. And, with MDC's commitment to staying ahead of the trends, we are proud to offer a robust selection of sound absorption products ideal for any type of commercial need.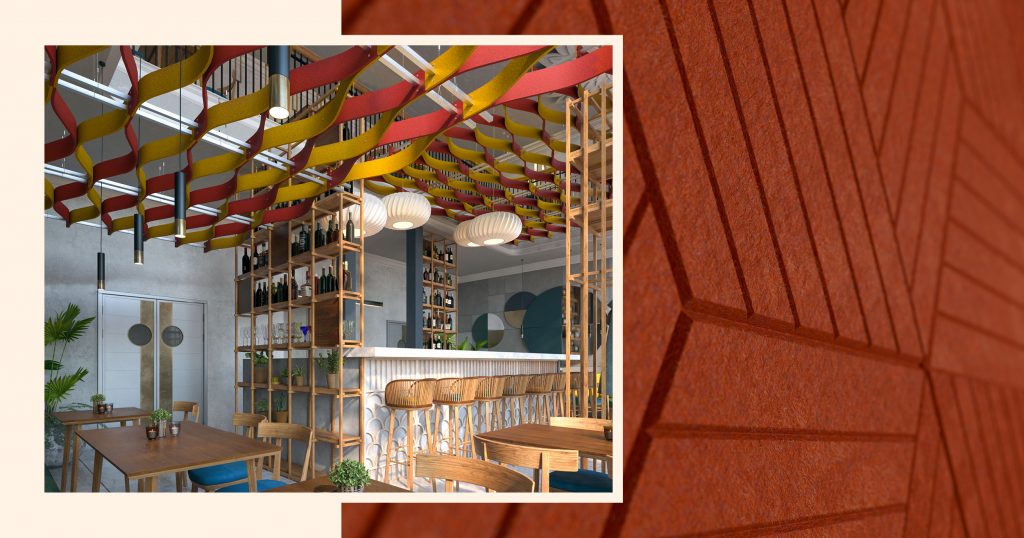 With our Zintra line, it is easier than ever before to create spaces that are just as functional as they are beautiful. Showcasing a complete range of products that offer customization capabilities, including walls, panels, ceilings, baffles, and more, this collection aims to provide sound absorption solutions ideal for any project. Studies have actually shown that when acoustics improve in a space, so does productivity and communication, making Zintra especially perfect for education, institution and retail settings.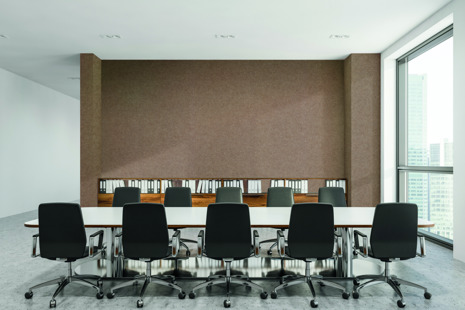 Another MDC favorite is our Acoustical Resource line. Much like Zintra, Acoustical Resource aims to mitigate noise without sacrificing style. Installing a pattern from this collection promises to eliminate both internal and external sound influences, while providing occupants with a comfortable environment that allows them to converse freely. And, with our latest pattern Monroe, watch as mundane spaces transform with its carefully curated range of enticing neutrals.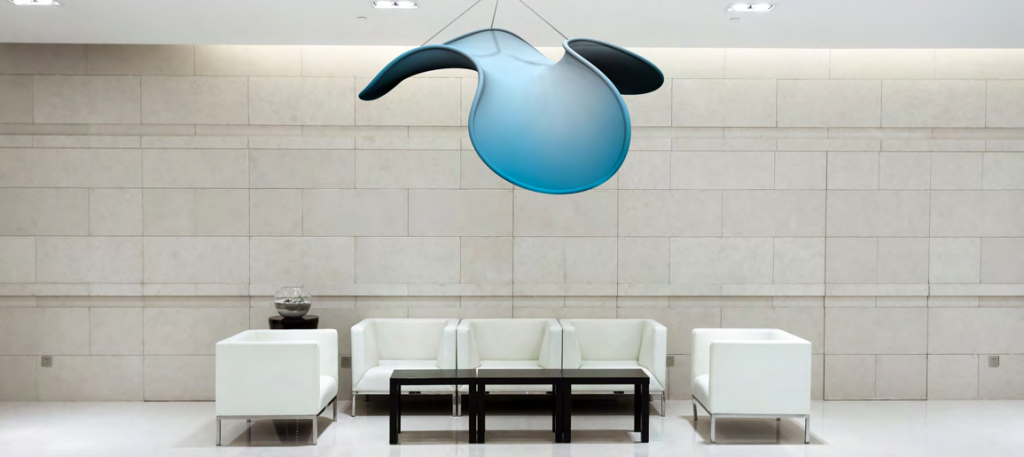 A third acoustic option, and perhaps the most visually unique of the three, is of course our Architectural Cloud Sculptures. With this range of acoustic ceiling installations, conventional spaces will instantly be transformed into sophisticated and captivating environments. Inspired by the various cloud shapes found in nature, this line is very art-driven while still offering premier sound absorption benefits.
With so many acoustic options to choose from, crafting gorgeous designs with ideal functionality is easy when specifying with MDC. As trends continue to grow and change, it is our promise to offer products that answer the everchanging needs of clientele. If you would like to start specifying an acoustic solution for your next project, please email our Customer Care Team now to get started at info@mdcwall.com.