When designing with geometric shapes, softly arched patterns can create lyrical movement while angular forms provide structure and rhythm. Combining different shapes, lines, and curves in your projects can contribute to the overall harmony in a space. Read on to discover more on this Geometric trend, ranging from clean lines to whimsical pattern play.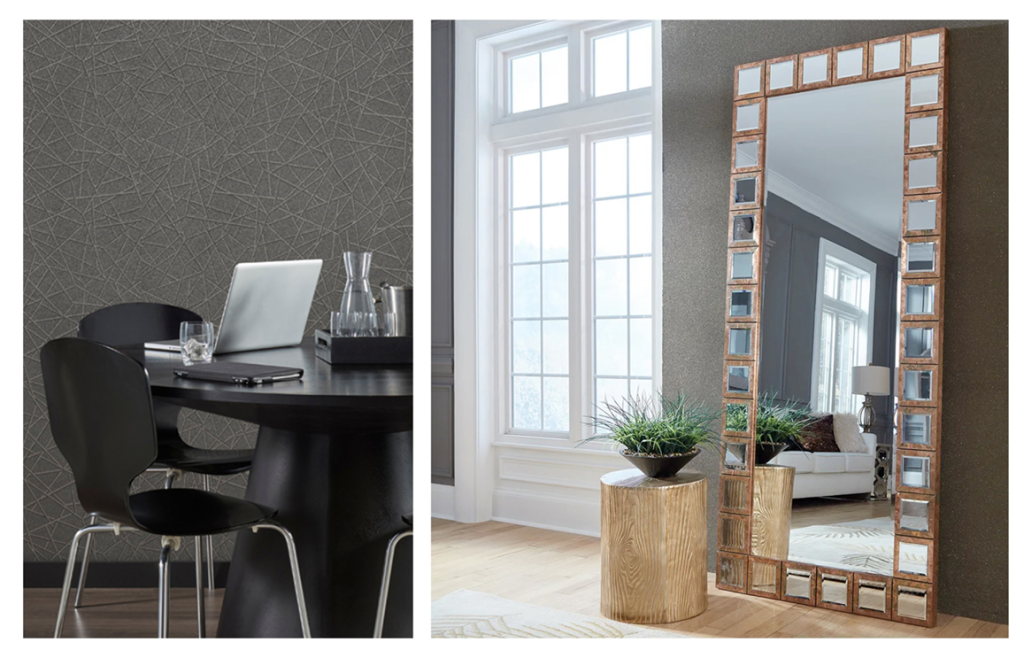 Strong-sided geometric shapes can add a boost of confidence to any aesthetic. A wallcovering like Bolta Contract's Apex showcases clean, interwoven lines. Metallic bars and triangle motifs add dimension to this bold pattern. Incorporating the Geometric trend, though, doesn't always have to translate into using patterns, as decorative elements can also play a role. The Magnus Mirror from the Howard Elliott collection has an oversized silhouette, making it a striking statement piece. Its rectangular shape is framed with small square mirrors atop a wooden border, providing additional reflective surfaces.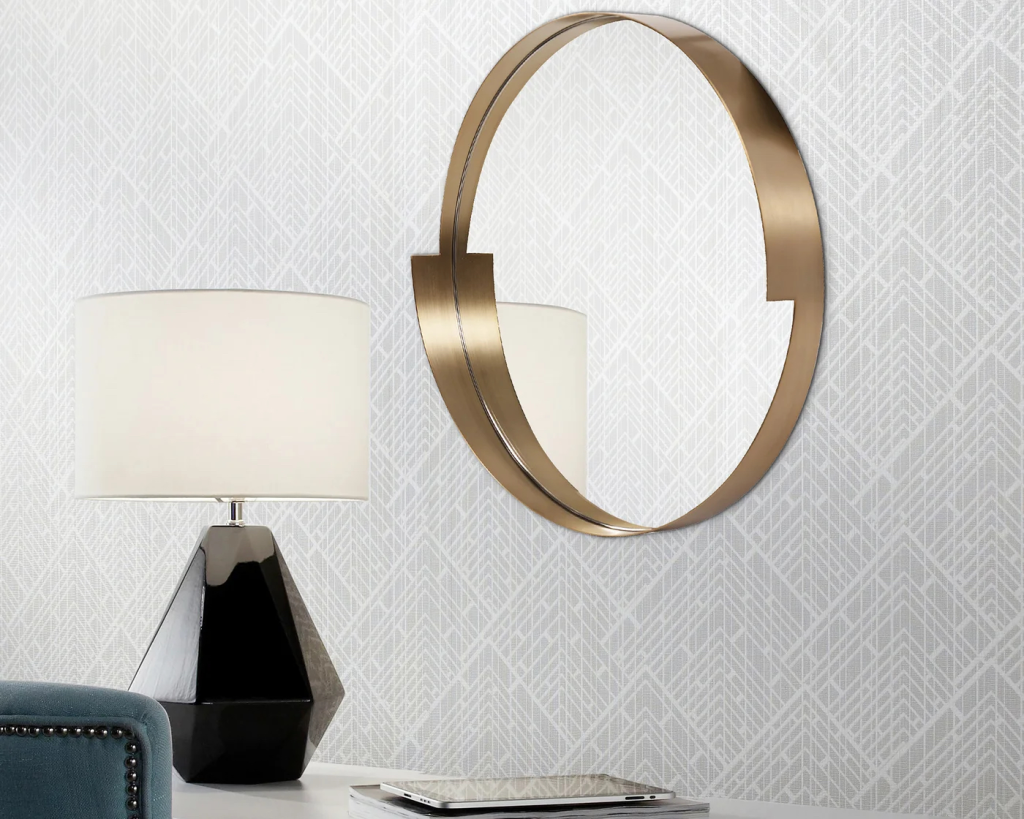 Angles and straight lines need balance. Soft curves and smooth edges tame the stark sensibility of cornered patterns. Bring gravity to your space with the Howard Elliott collection's Intrepid Round Mirror (it also comes in an oval shape). The metal frame is cut in an abstract yin-yang design, conveying a sense of harmony and wholeness.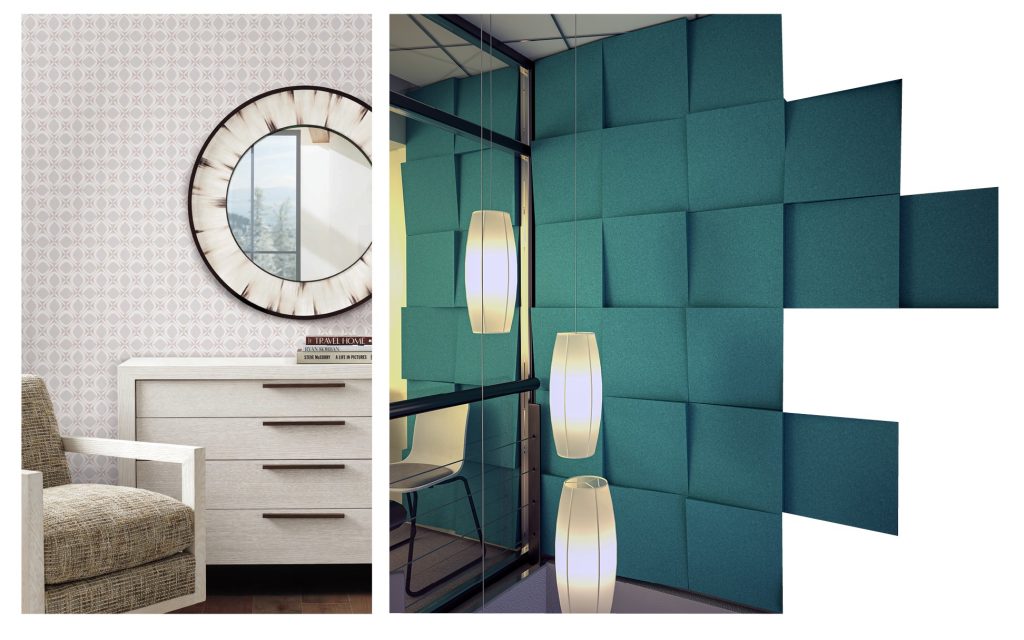 Bold, shape-focused themes serve as lively design statements. For a mod-inspired look, Designer Gallery's Serena is a playful vintage pattern that feels at home in a modern-day space. The print incorporates tapered shapes and clean lines. Or, if you are looking for a product that adds instant charm (and reduces noise distractions), consider Zintra Wall Tiles. Made with 100% recycled materials, these whimsical panels come in a variety of familiar geometric shapes, such as hexagons and circles, as well as an array of colors.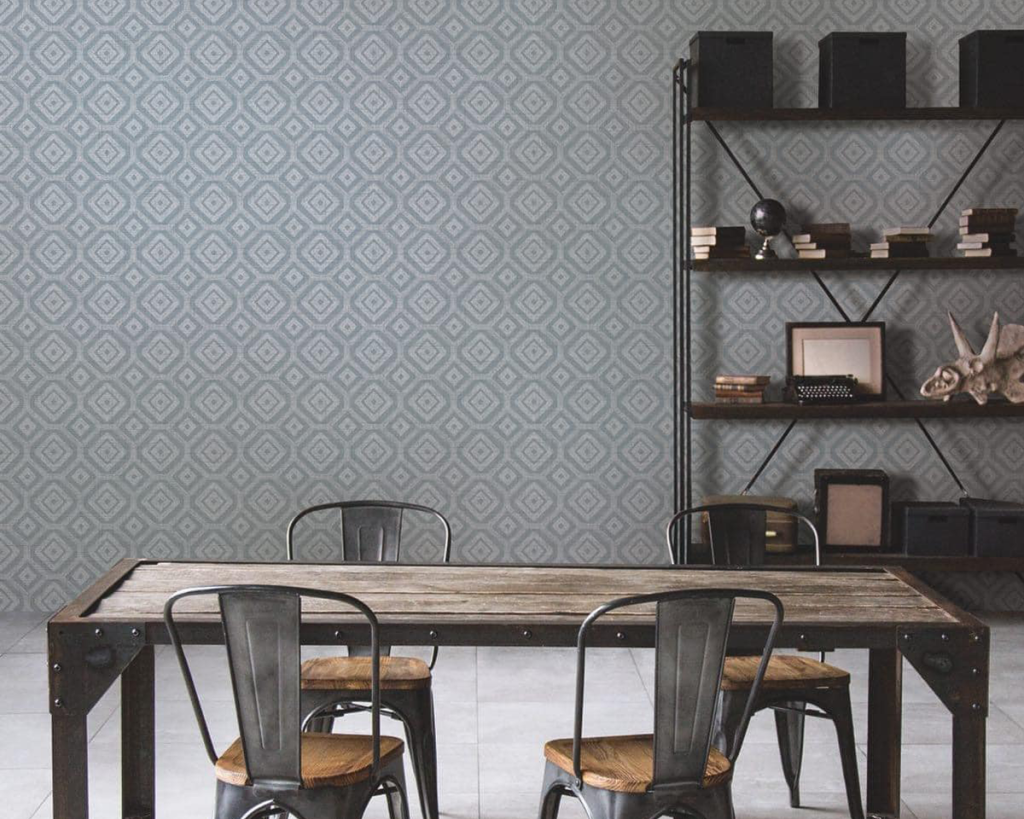 Patterns that have stood the test of time — think plaids, hexagons, diamonds – bring a sophisticated sensibility. The stitched trellis design of District from the Restoration Elements collection features an industrial beveled square pattern. Available in five neutral colors, this wallcovering affords a streamlined simplicity with classic roots.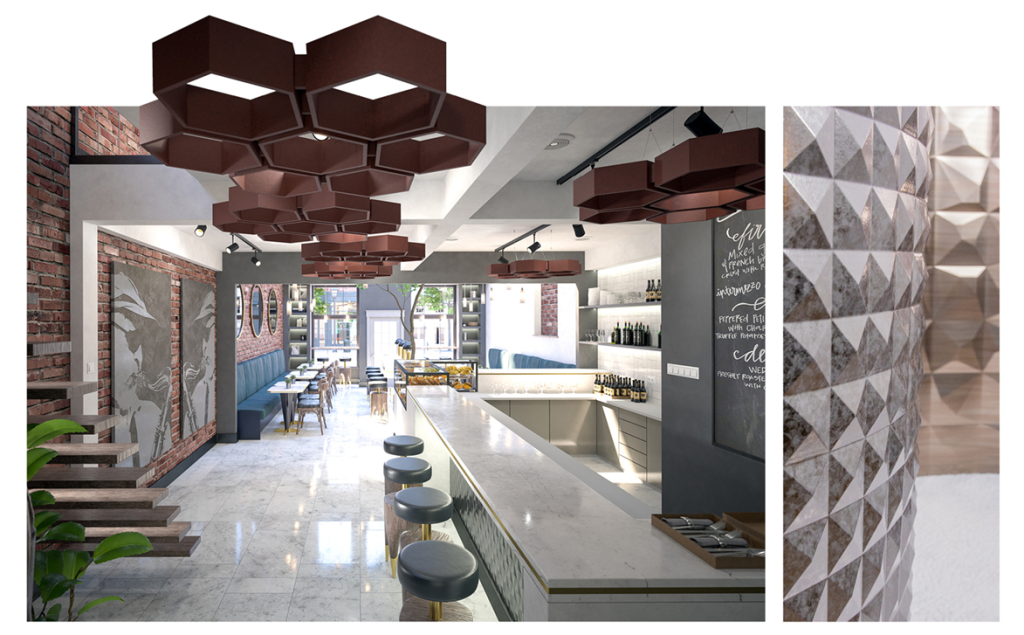 Geometry exists as comfortably in the 3D world as in the 2D realm. The Square and Pillar panels from our Dimension Walls collection offer a bold statement that leaps off the walls. The faceted 3D designs add dimension, and both patterns are available in matte and metallic finishes. If you're looking for acoustic solutions with sculptural design, consider Zintra Connect. Designed for partial- or full-ceiling coverage, Zintra Connect designs seamlessly connect with each other. Additionally, no hardware is required for installation.
Are you ready to incorporate the Geometric Shapes trend into your next project? Reach out to our Customer Care team today at info@mdcwall.com to get started!