CHICAGO (October 2020) – MDC Interior Solutions has released its newest collection with Architectural Metals – a series of wall panels made with real metal and offered in a variety of surfaces. Bold, illuminating and authentic, Architectural Metals is available in collections of Aluminum, Copper, Hand Painted and Art Metals. Expertly engineered to be high-quality and resilient, this collection provides a perfectly stylish solution for projects at any budget and surfaces of any kind.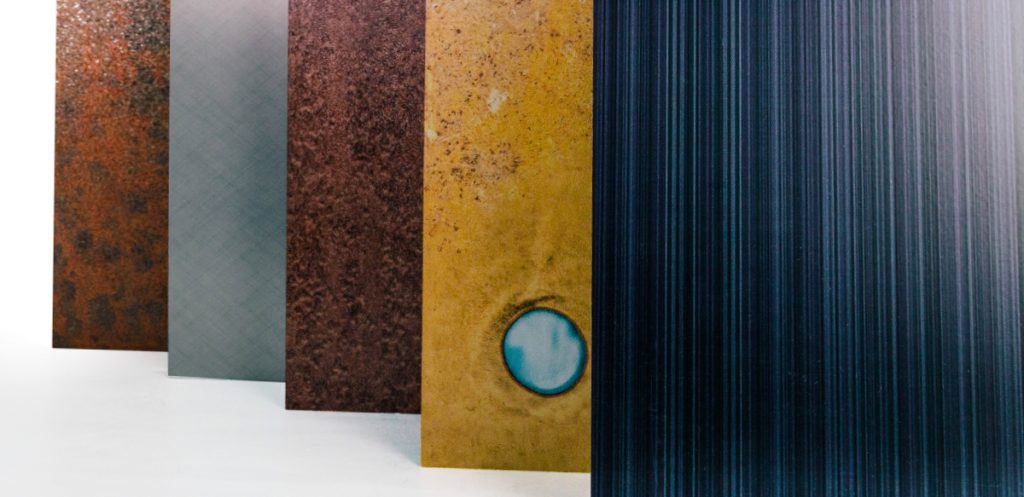 Architectural Metals offers the thing designers want most – a distinctly authentic aesthetic. By enhancing commercial spaces with lustrous sheen and refined texture, it is an ideal solution for wall panels, accent walls, reception desks, store fixtures, point-of-purchase displaces and so much more. Lightweight and flexible, the collection still assures premium durability and meets safety and material standards for hospitality, healthcare, retail and commercial interiors.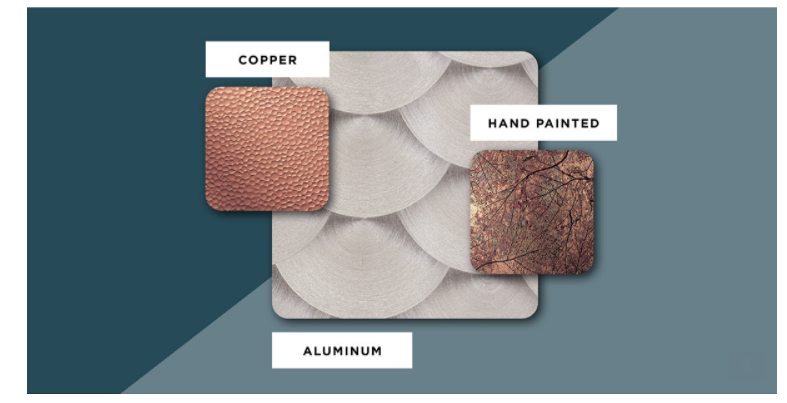 Offering an even more unique solution for many applications, the collection includes Hand Painted metals. These distinct panels offer the same essence as a classic piece of artwork. With each sheet hand painted to perfection, enjoy a one-of-a-kind aesthetic found in every individual sheet. Hand Painted options are also expertly coated with a special lacquer to ensure continued durability.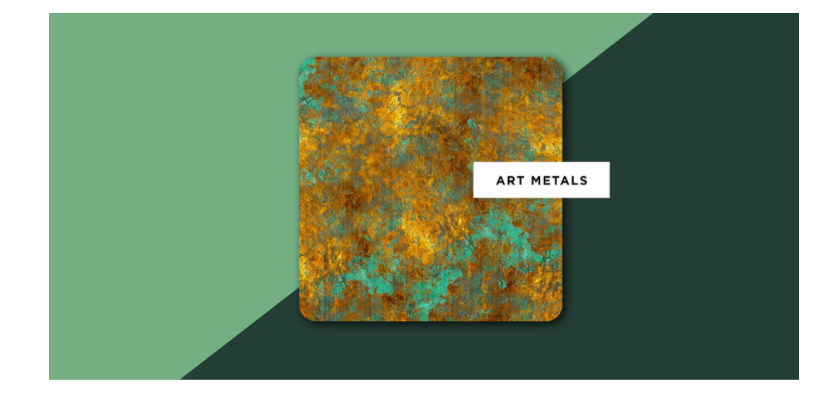 Outside of the classic copper and aluminum options, Architectural Metals also offers an inspired collection of Art Metals. Featuring 15 metal and patina-inspired wall panel designs, the intricate designs range from bright and colorful, to rich oxidized copper, to modern-treated metals and more. Art Metals comes in a variety of 4' x 8' unbacked metal substrates, with an easy install that does not require counterbalancing, making it ideal for both flat and curves surfaces.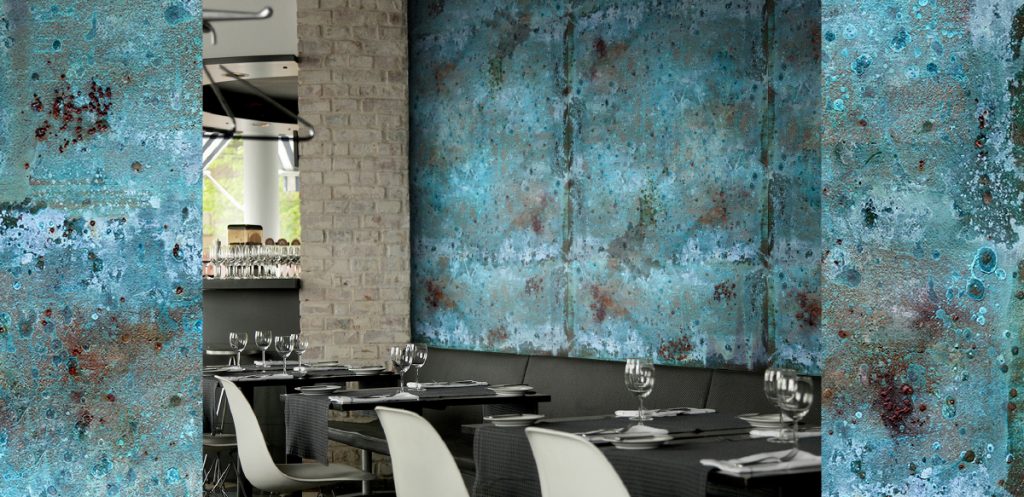 MDC rounds out the collection with Metal Works, an eye-catching and convenient solution for those that wish to include illuminating details in commercial design areas not suitable for sheet installation. With an assortment of satin sheen hues to select from, any area of a room can now boast a metallic flair. Metal Works is water-based, Low VOC, LEED-Compliant, and offers premium stain resistance.
Architectural Metals are scratch, impact and chemical resistant and are expertly designed to stand the test of time. Custom design opportunities are available. Go beyond the ordinary with Architectural Metals.