Chicago Medical District
Restored and Reborn
Sitting vacant for 18 years, the 106 year old Beaux-Arts classical style landmark, formerly Cook County Hospital, has been reborn as a stunning Hyatt hotel.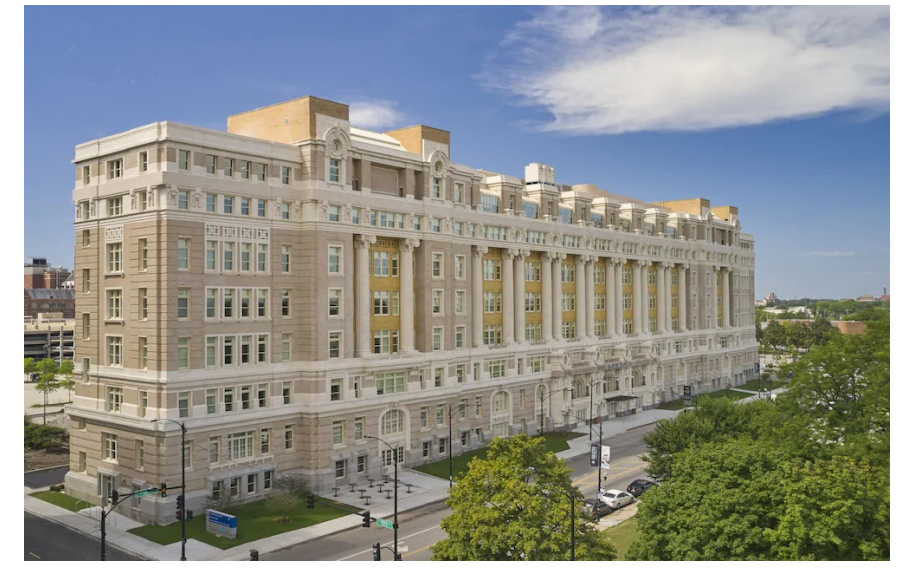 Listed on the National Register of Historic Places, the façade served as the inspiration for the television show ER, as well as being featured in numerous other films and TV shows.
Design Intent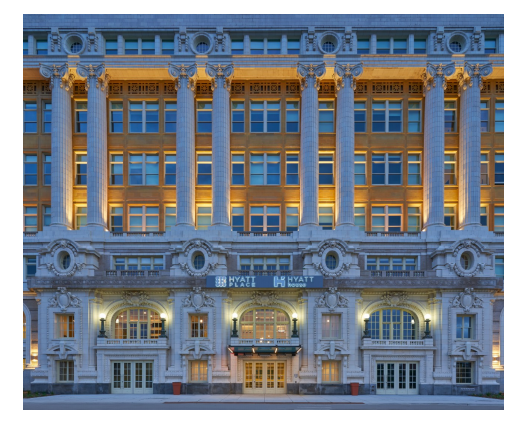 KOO, a Chicago architecture firm, selected Trickle Down, a dramatic gold metallic Type II wallcovering from MDC that immediately eliminates any lingering institutional vibe. The interiors reflect a "respectful juxtaposition of historic details with modern amenities" said Jackie Koo, founder.
Vision Realized