At MDC, we understand that lots of thought, care and reason is placed behind each of your project specifications, which is why we always try to offer versatile products that are just as functional as they are stylish. Our popular Zintra line, in particular, presents the ideal acoustic solution in modern designs ranging from Ceiling Baffles, to Wall Panels, to Clouds and more. And while we know that the demand for noise control is always there, we acknowledge that as design trends progress, our offering of Zintra products should, too!
That's why we are thrilled to announce a robust extension to our Zintra line. Within each of your favorite Zintra categories, we have added new patterns and styles inspired by the artful influences of today's design industry. With nods to geometric shapes, sophisticated layers and earthy, grounded aesthetics, read on as we detail some of our favorite new additions to the Zintra collection.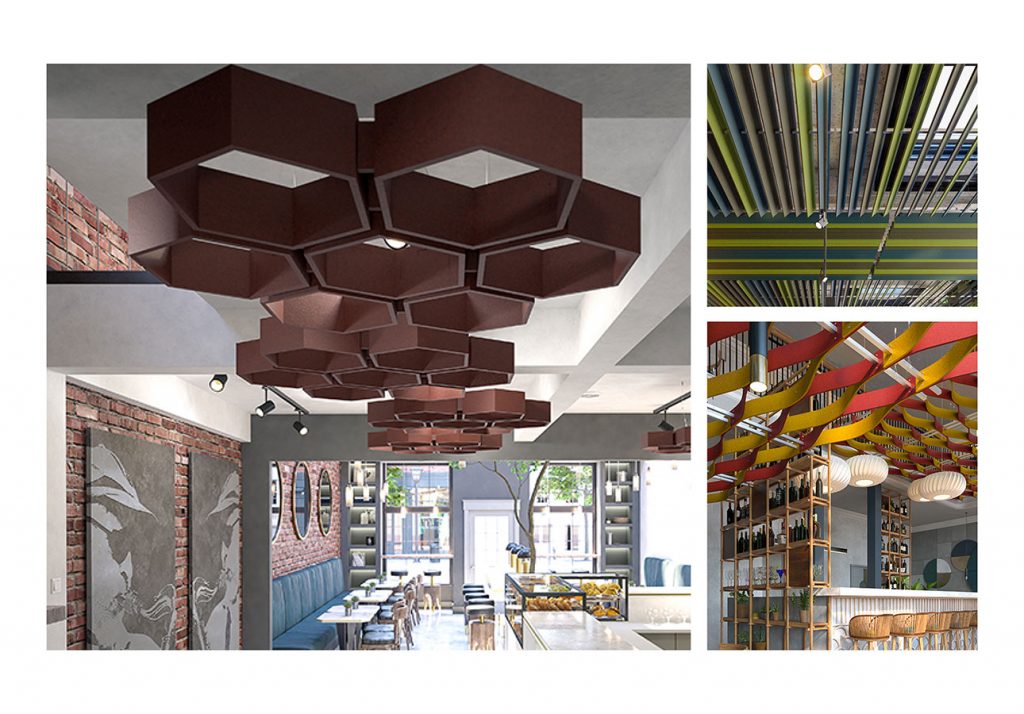 First up is the Connect Hive Ceiling Baffle, inspired by the balanced, precise nature of a honeybee hive. This configuration along with five other new Ceiling Baffle selections is ideal for larger spaces like educational institutions, shopping centers, offices, restaurants and more. With an easy installation method and a perfectly eyecatching design, this acoustic solution will enrich spaces and add interest.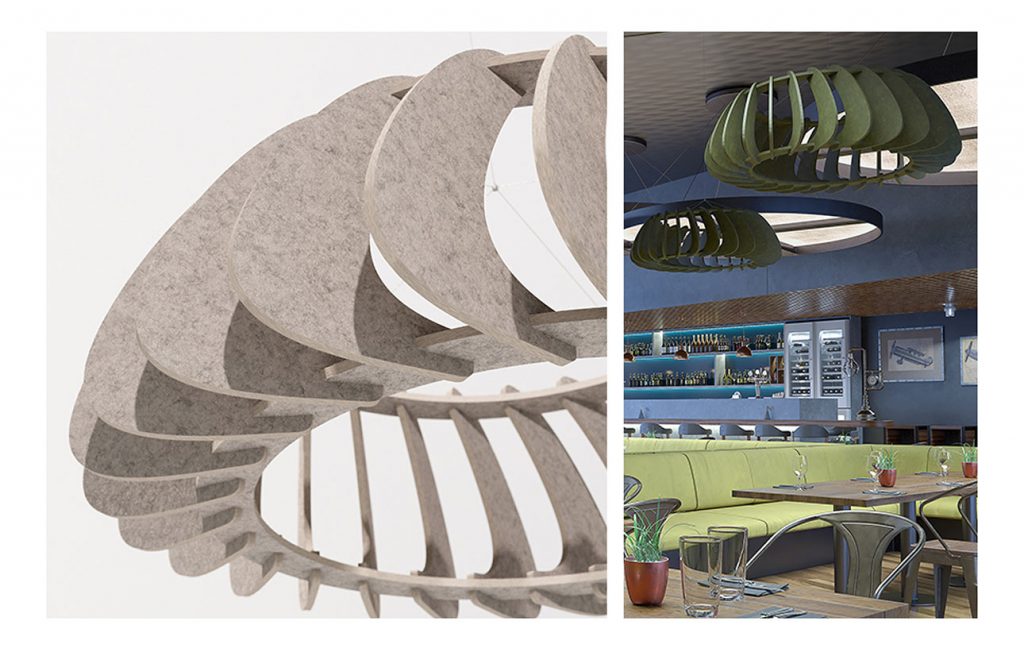 Another favorite is the Turbine Cloud. Along with four other new Cloud configurations, the Turbine pattern presents a series of straight edges paired with rounded edges forming a circular form. Much like windmills and waterwheels, this style exudes power, strength and sophistication. With a pressure fit design and the ability to hang quickly, this new Cloud pattern along with our other Zintra additions resolve sound issues promptly and tastefully.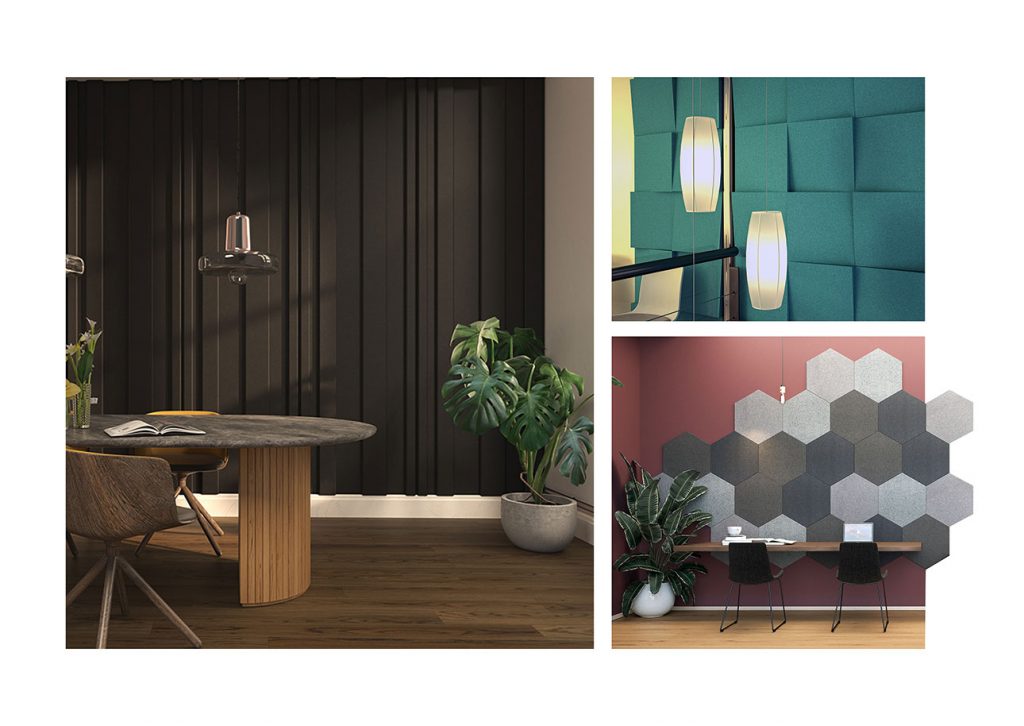 And then, of course, we have our selection of brand-new wall solutions ranging from Panels to Tiles. With four new 3D Wall Panel designs, your interior projects will make an impression with elegant layers coupled with top-notch sound resolution. One of our choice picks in this category is the Batten 3D Wall Panel. With a gentle ridging and subtle depth, this pattern allows a custom feel without custom cost. Or, if smaller, individual Wall Tiles are more your style, we have included an abundant update in this category as well. With a total of 6 Box Tile, 9 Plain Tile, 10 Etch Tile and 6 Pattern Tile additions, you are promised progressive, easy-to-install designs that align with all of today's current trends. Featuring shapes like diamond, hourglass, chevron, and herringbone, this acoustic method truly present thousands of modern possibilities.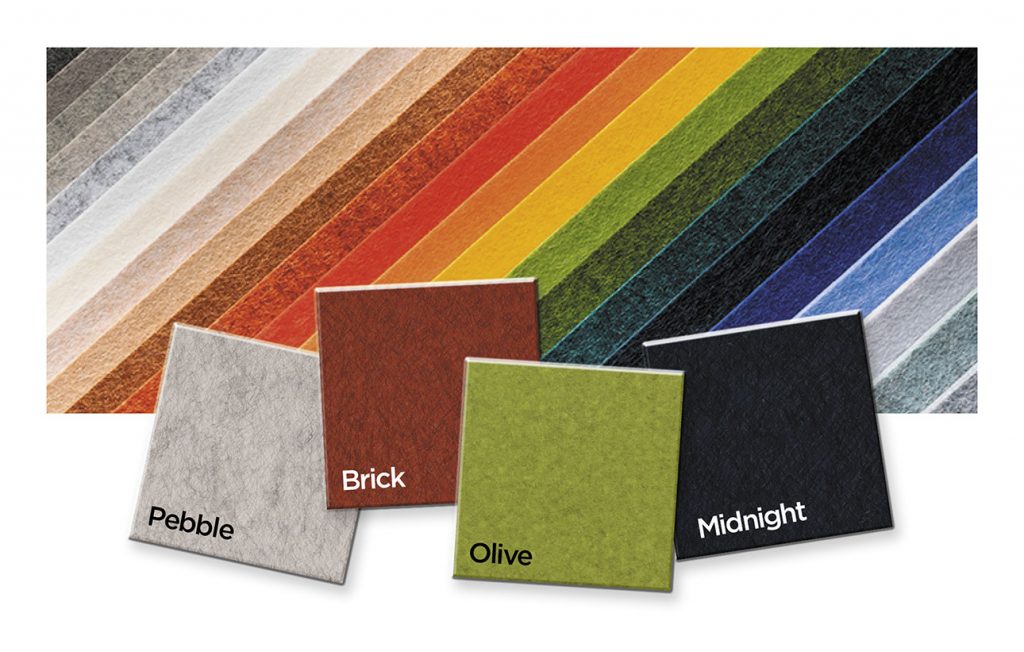 And, in addition to all of these exciting new Zintra styles, we have also added four brand-new colors to the line-up. Theses shades — Brick, Olive, Pebble and Midnight— are all Earth-inspired hues that will bring that "of-the-moment" biophilic trend into any interior. These colors are available in both our classic Zintra selections as well as our brand new extension of styles.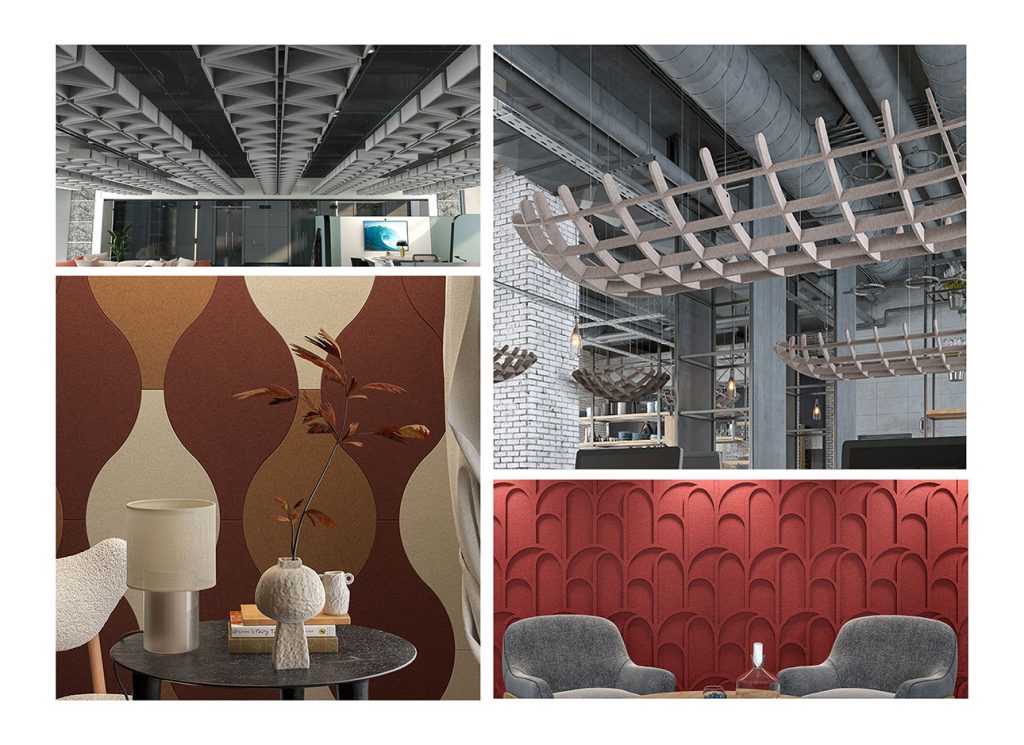 From gorgeous hexagonal and prismatic-inspired Ceiling Baffle Systems, to convex and concave Cloud domes… from interlocking Tiles in splendid shapes to those with artfully elegant silhouettes — this inspired extension of the Zintra line offers modern selections galore! To start shopping our Zintra extension now, contact your Sales Rep or click here: www.mdcwall.com