Flowers are colorful messengers of hope and new beginnings. Ranging from carefully arranged bouquets to sprawling wildflower fields, florals have an inherent power to bring joy and renewal to any environment. Flowers are a timeless decorative motif and enhance everything they touch. Read on to discover how to enliven your interiors with these captivating and timeless motifs.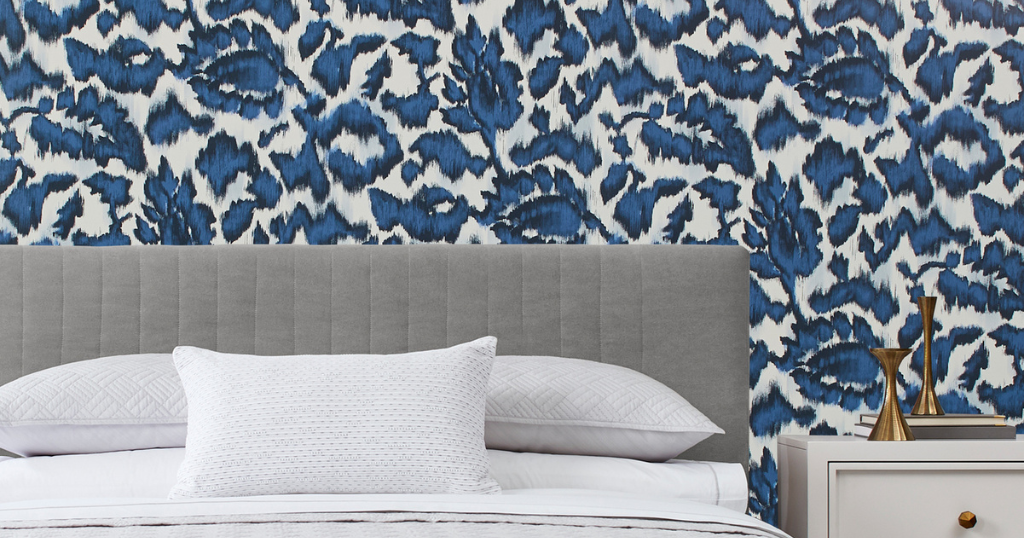 An exuberant blend of foliage and florals, Ikat's Meow wallcovering by Bolta Contract effortlessly showcases a time-honored design. The trademark tie-dye effect provides a natural gradient effect within the intriguing pattern. Its energetic flow and playful design make a whimsical statement.
If you are designing a space that calls for subtle, gestural patterns inspired by the unbridled spirit of wildflowers, Bloom is the perfect answer. Gather inspiration from a springtime field and journey outside the ordinary with this Taniya Nayak wallcovering pattern. The 10 color options range from restful neutrals to more saturated hues, and the hand-drawn look provides a casual, yet sophisticated backdrop.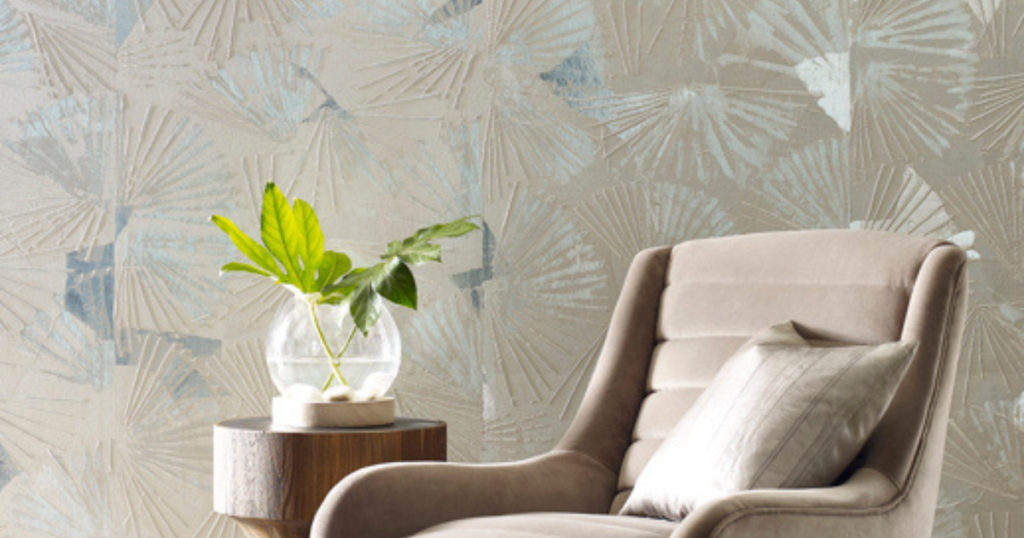 Escape to a refreshing tropical oasis. Reminiscent of fan-shaped palm fronds or ginkgo leaves, Ginza wallcovering from our Handcrafted collection reflects a soothing sensibility. Metallic accents bring this botanical pattern to life, radiating a sense of fullness and feeling of hope. This elegant design strikes a harmonious balance by seamlessly blending elements of luxury with those of the natural world around us.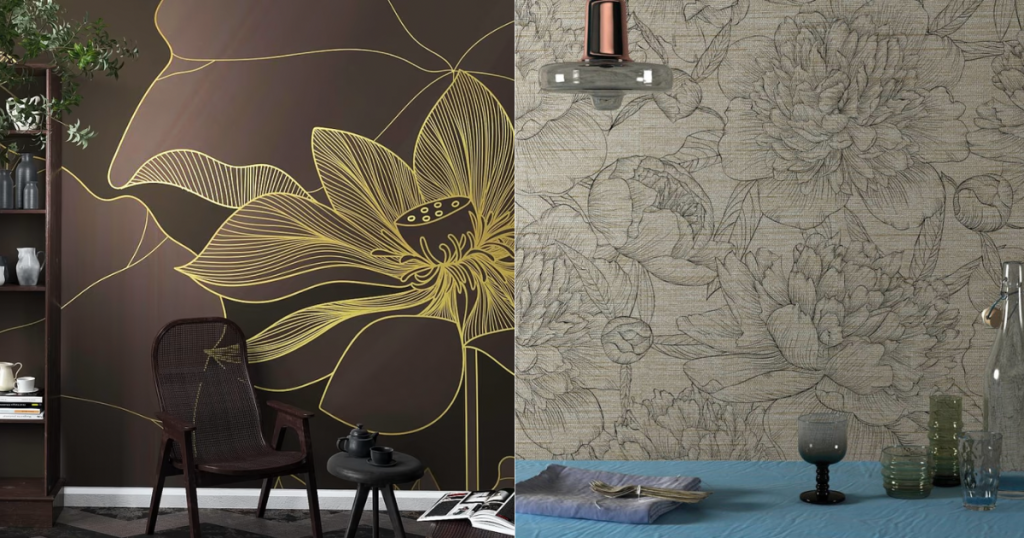 Arrange a visual symphony with stunning floral accents. Zintra Print capabilities seamlessly blend acoustic performance with eye-catching aesthetics, ranging from bold patterns to subtle geometric designs. Printed on Zintra acoustic panels, these products provide an immersive experience while keeping unwanted noise at bay.
Are you ready to incorporate floral patterns into your next project? Contact our Customer Care team today at info@mdcwall.com to get started!