Live confidently: that's our design (and life) motto. Creating an environment that fosters creativity and energy starts with standout design elements. Right now, designers are especially favoring bold, electric patterns that project more of an assertive tone. Let's explore some of our favorite ways to incorporate this current Bold Statements trend that will certainly make a splash in any commercial space.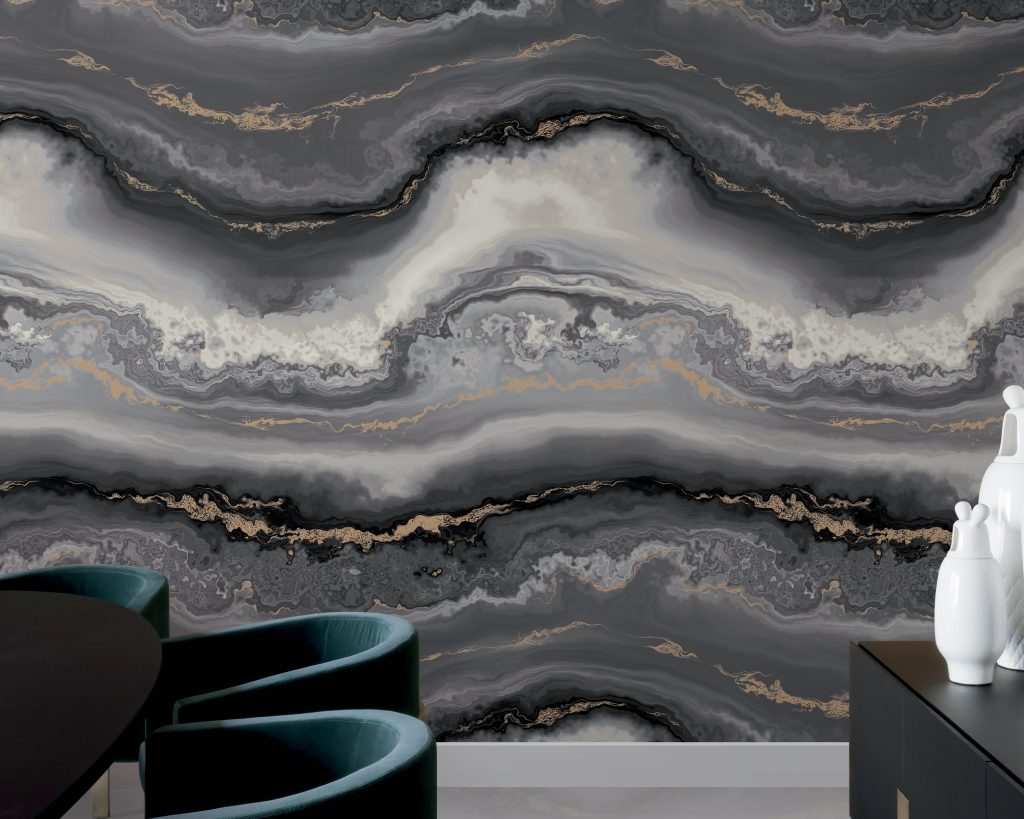 Some of the most mesmerizing patterns are found in nature. Designs inspired by raw, organic materials reflect the dynamic power of the natural world. Live out your gemological dreams with wallcoverings that mirror swirling geode slices. Whether you prefer warm, taupe hues or smoky blue tones, our Designer Gallery's Naturalist pattern affords a sense of wonder and awe. Subtle metallic touches bring this pattern to life and adds depth to the overall effect.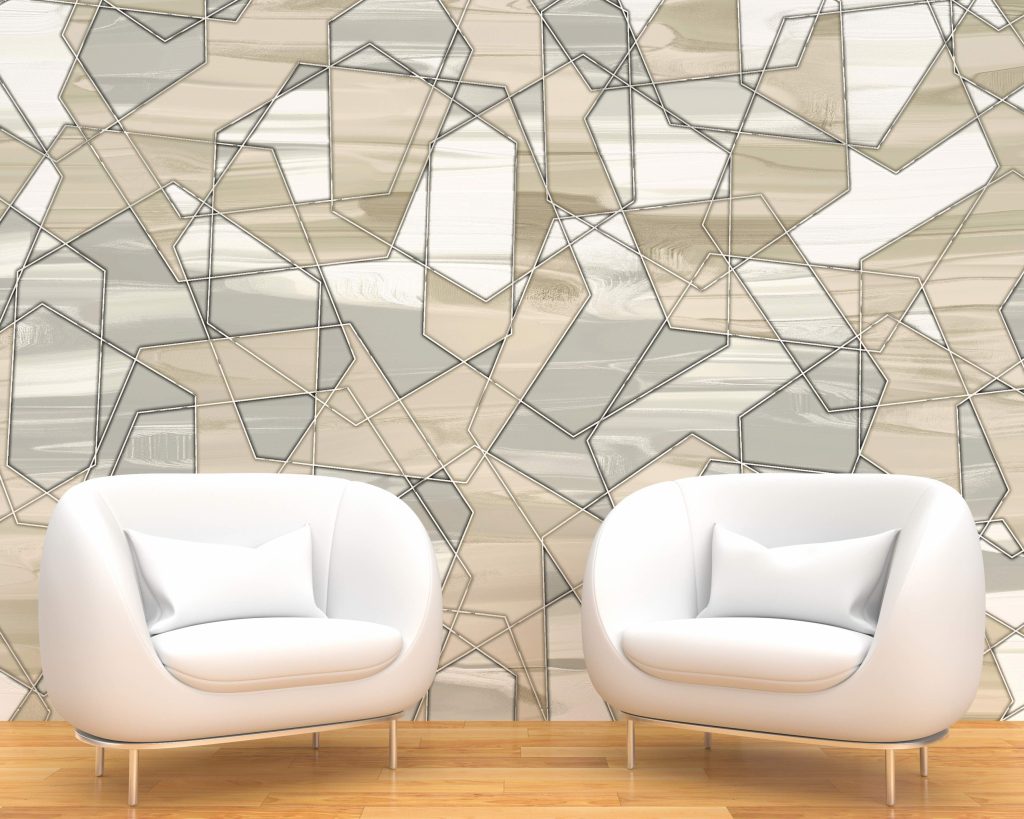 Different but equally as bold, geometric designs are eye-catching and invite you to take a closer look. Reminiscent of a jar filled with sea glass, Oracle from our Digital Curated collection reflects an abstract mosaic pattern. Sleek and cooling, this pattern will enliven any room it inhabits. Or, if you're wanting to energize a space with a matte finish, High Voltage delivers the power and punch that will wake up any boardroom or reception area. The combination of soft curves and straight lines work in tandem to create a standout effect.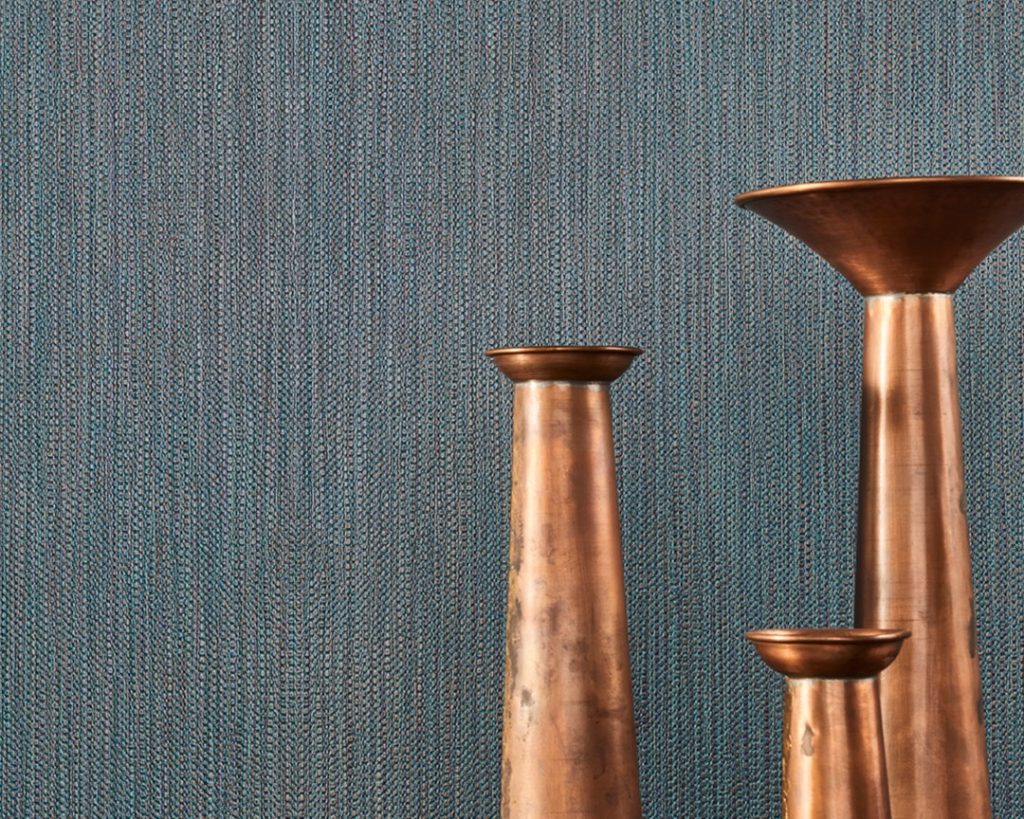 Another way to play up the Bold Statements trend is by utilizing textural contrasts in design to engage the senses. If you're looking to make a statement while still maintaining a quiet confidence, consider a metallic wallcovering, such as Candice Olson's Dazzling Xanadu or Bolta's Bead Bling. When contrasting textures meet complementary colors, a subtle magic happens. The result is a design that draws you in with its timelessness and intrigue. Metal-colored hues range from cool, silvery tones to honey-kissed golden sheens and more.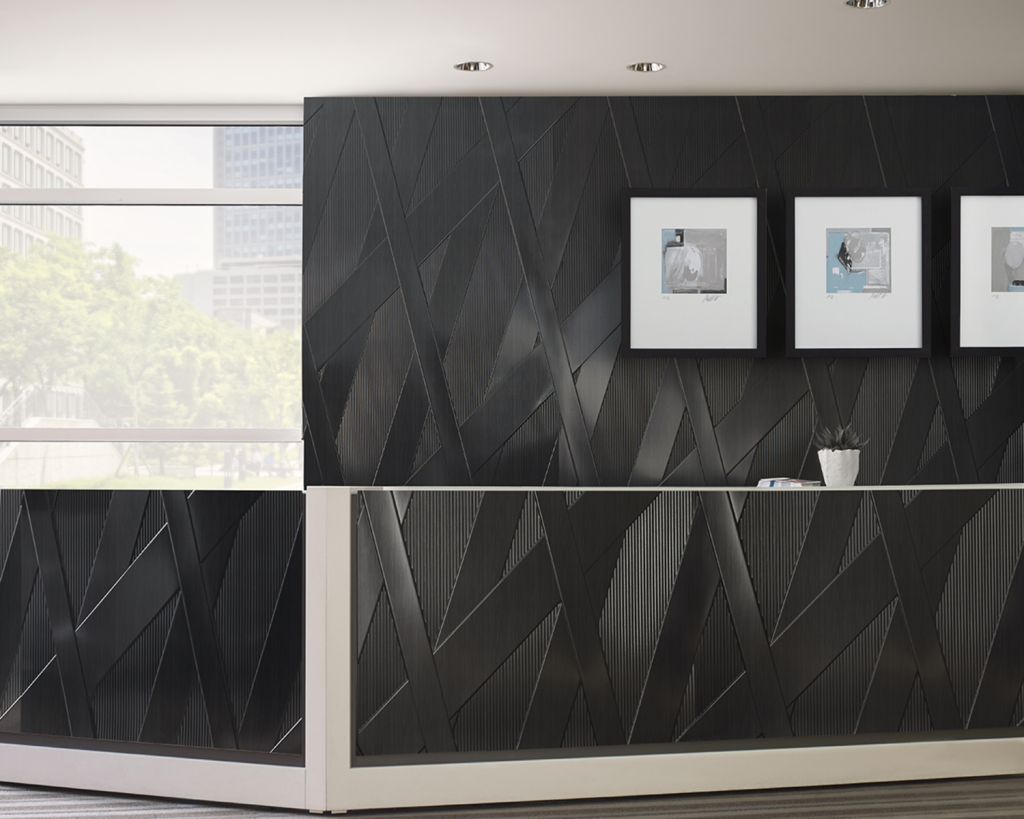 Keeping in line with textural contrasts, incorporating dimension in design can also make a bold statement. Our Dimension Walls Panels add character and dimension to ceilings and walls, securing any surface as a focal point. Made from a flexible, lightweight material, these customizable panels can be tailored to your preferences. This collection offers a range of colors, patterns, and finishes at your disposal, from floral motifs to geometric designs.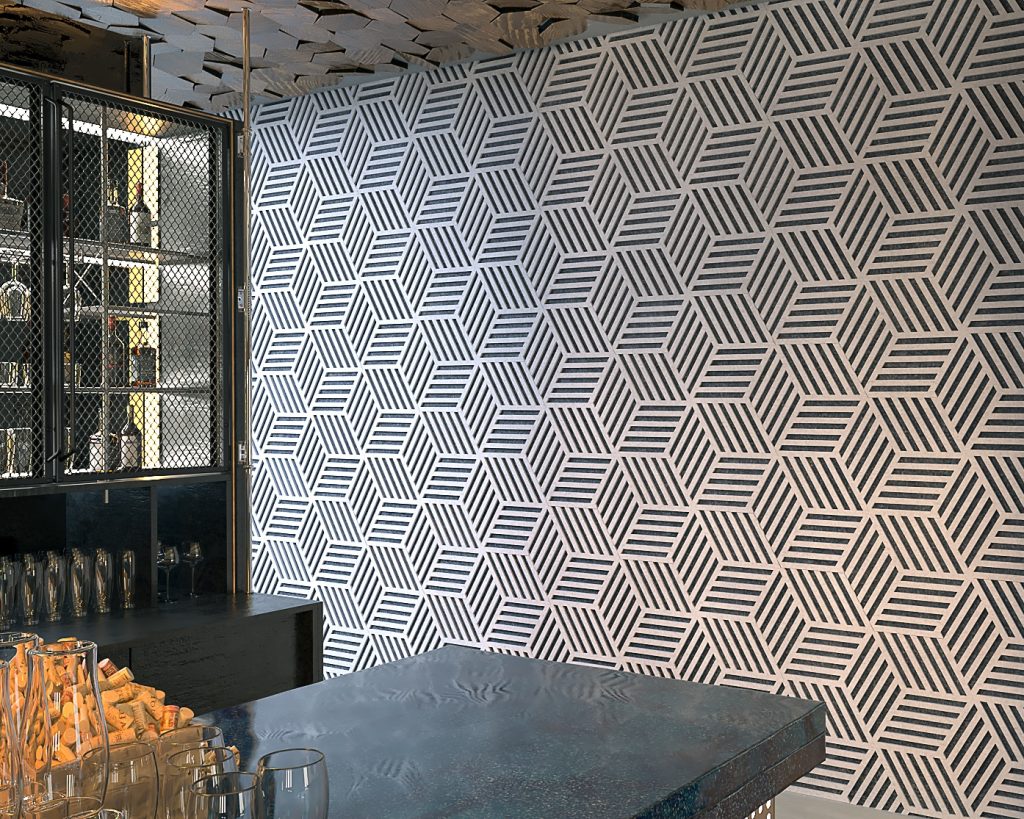 And lastly, if your project calls for more of a functional statement, consider our Zintra designs. Razor sharp precision and repeating symmetry make Zintra patterns so impactful and ideal for a statement wall. 100 percent recyclable, Zintra patterns are committed to sustainability. Designed to be displayed alone or layered, these unique designs make for standout dividers, ceilings, and walls. Plus, with Zintra's noise-reducing benefits, boldness extends from not only just the pattern, but also to its innate function as well.
Ready to start incorporating the Bold Statements trend into your next design? Reach out to our Customer Care Team today at info@mdcwall.com to get started!