Q: How long have you been with MDC and/or the commercial design industry as a whole?

I started my career in a marketing role at MDC 28 years ago. I appreciate contributing to the growth of our company as well as the industry as a whole, currently as the Vice President of Product and Marketing as well as a past President of the Wallcovering Association.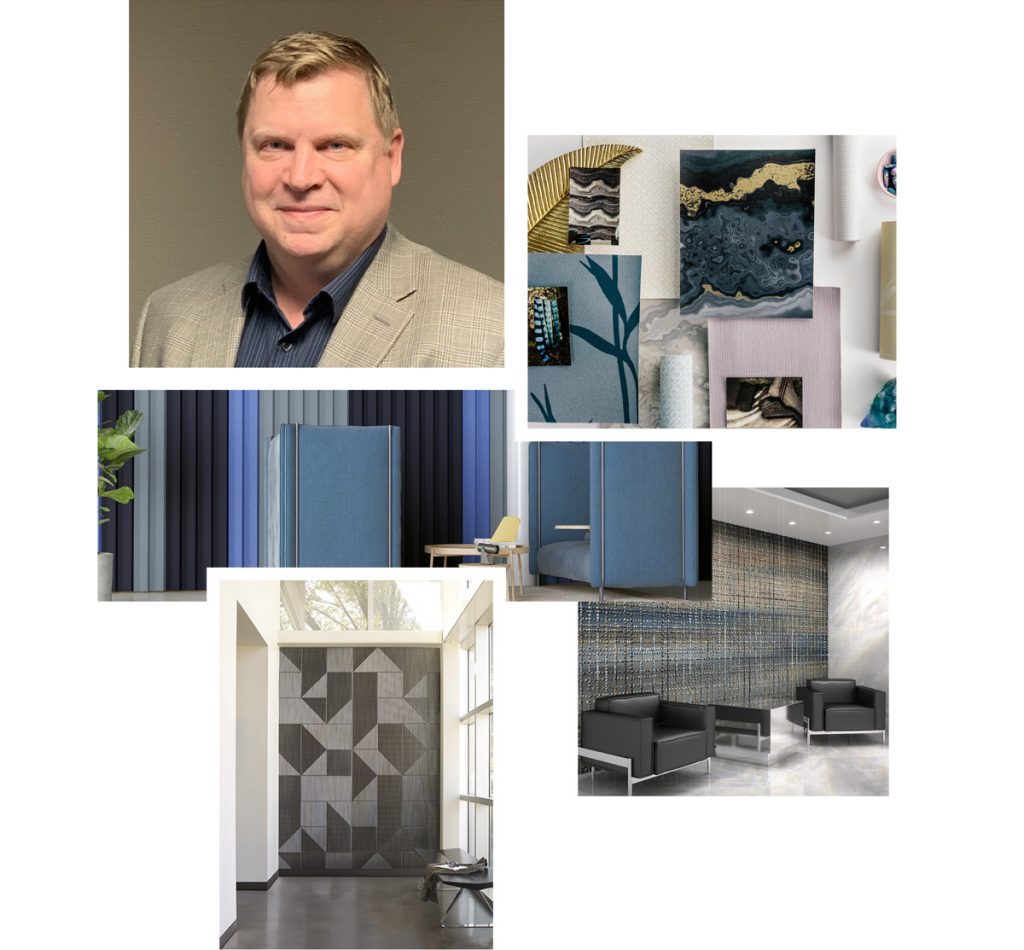 Q: How do you personally stay on top of industry trends?
I understand the need to be active in the design community — participating in industry events, conducting classes for design students, contributing to think tanks, etc. All of these are necessary in providing me a more complete view of our market. Spending time in design firms and talking to specifiers is critically important. Not only listening to what they say, but evaluating project boards and what they are specifying (color, design, functionality, materials).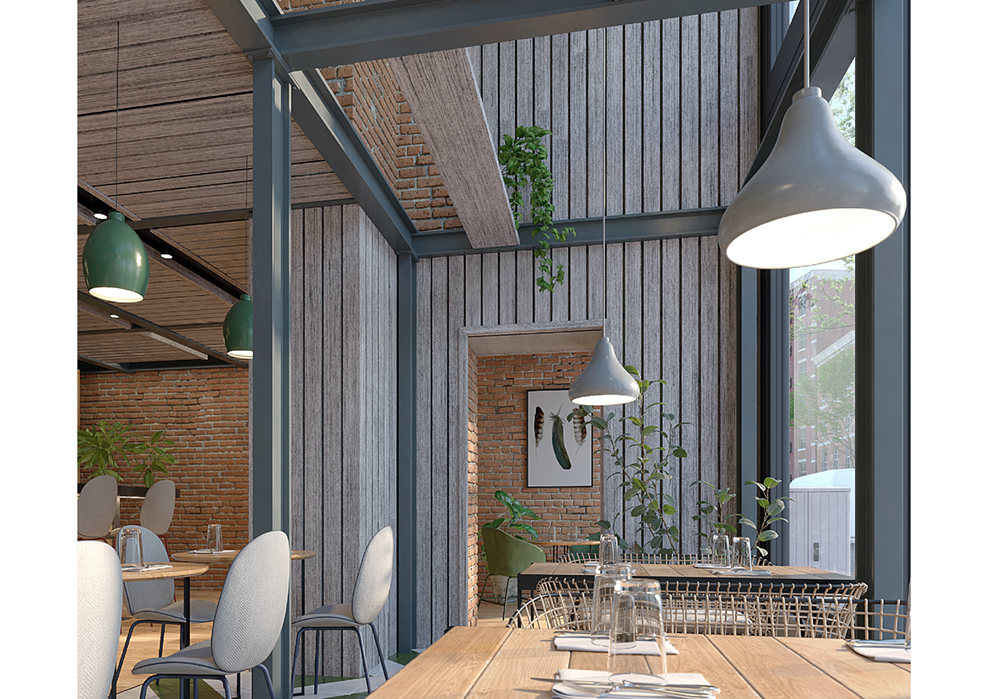 Q: What makes MDC's approach to product innovation unique?
To be a leader in interior products, it is critical to stay engaged with architects and design firms. In my role, I have the opportunity to spend time in the field listening to the challenges of our customers, evaluating emerging technologies, and understanding the value MDC can bring.
Q: What new trends are you seeing for 2022?
The market continues to respond to products that carry a functional benefit as well as aesthetics. The mindset of "form follows function" pushes our product mix forward. The need for adaptable spaces that bring a sense of comfort and security is a trend that evolved in 2021 and will continue to do so this year, too. MDC is experiencing this across every market segment, and it will remain a long-term focus for interior design.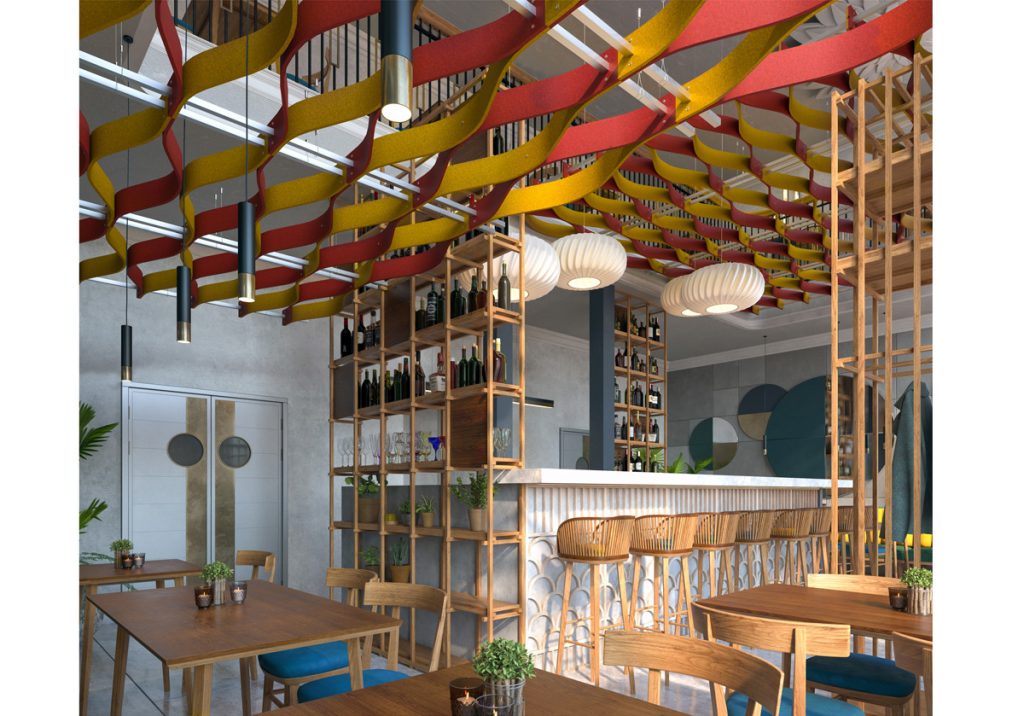 Q: How has COVID-19 affected current and future trends?
The pandemic brought focus not only to the composition of materials being used, but more importantly how they perform when cleaning and disinfecting. Safety is a top priority, and MDC has amassed considerable data to allow clients to make a more informed decision.
Q: What directions do you foresee MDC heading in for 2022?
MDC will focus on customer experience. It is critical that we make the specification process as simple as possible. Through the use of technology, internal support and our sales representatives, we will continue to bring value to our clients. Investment in digital assets and a more robust website allows us to address the disconnect so many A&D firms are facing while working from home.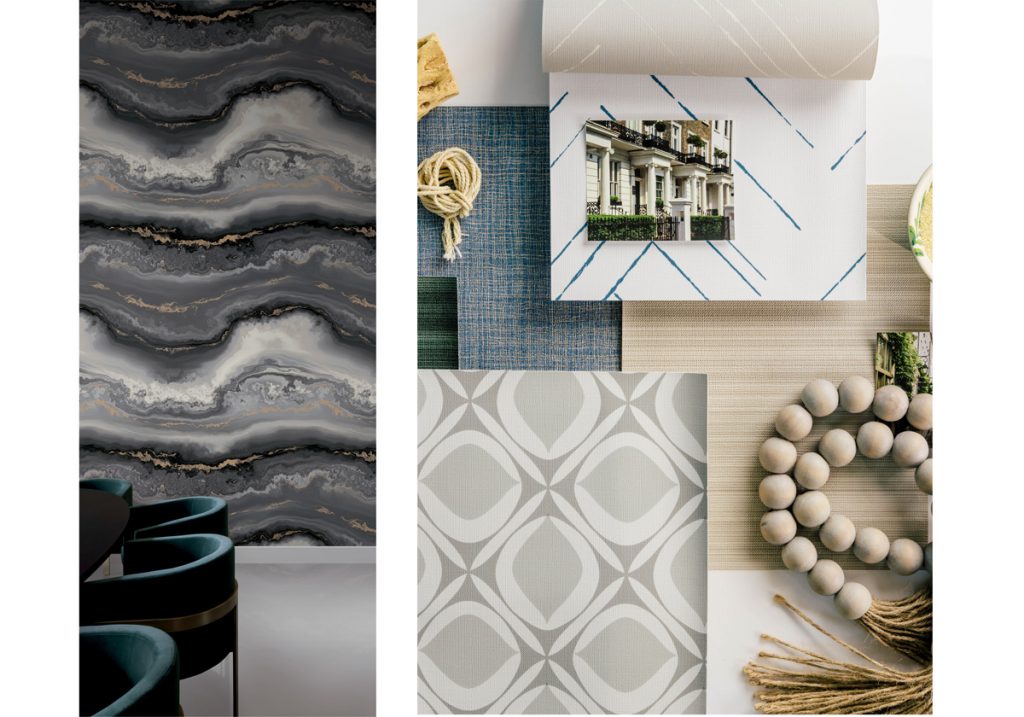 Q: What are some of your favorite new MDC products or launches?
My favorite MDC products are the ones that elicit a "WOW!" from designers. I have the advantage of an ever-changing portfolio of products — oftentimes a conceptual product that is in early development. If it's new and innovative, designers always respond favorably. A surplus of products are also coming to market that tell a more sustainably-focused story. It is important to continue pushing products towards a more environmentally-sound construction, which is why we are pleased with the updates we have made in our Zintra line, as well as our new upcoming Nvolve release.
Q: Can you elaborate on MDC's tag of "Together, let's make it happen!" What does this specifically mean to you?
The tag line reinforces our sense of community. We are sympathetic to the new challenges brought on by COVID and the lack of access to our peers and shared resources. MDC is the ideal partner, bringing our expertise and a sense of confidence in our selections. This attitude guides our corporate direction. Our number one goal is to bring value to our customers.