What an incredible year we've had! As we prepare to ring in the new year, we're taking a moment to celebrate our accomplishments, launches, and visions turned into reality during 2022. Join us as we revisit our standout moments from this year.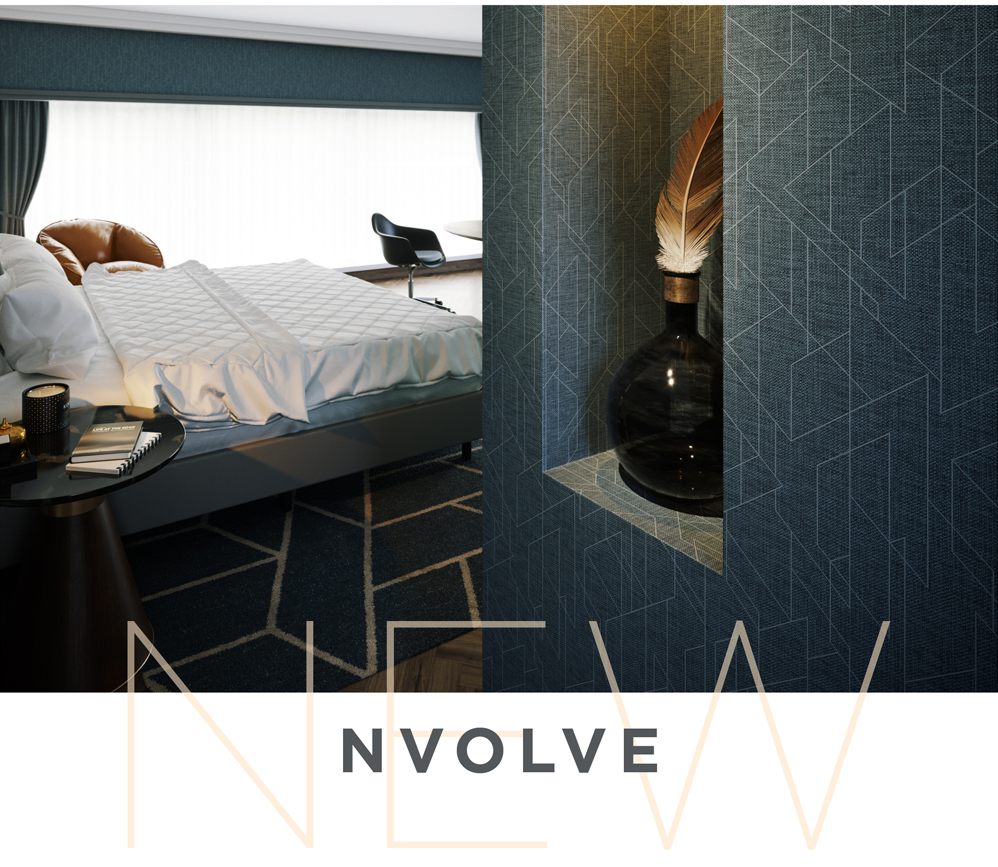 When sourcing products, our goal is not only to respond to today's trends, but to also provide products that positively benefit our environment. This year, we introduced MDC's first PVC-Free wallcovering collection, Nvolve. This collection is a manifestation of our commitment to provide stylish and sustainable design options.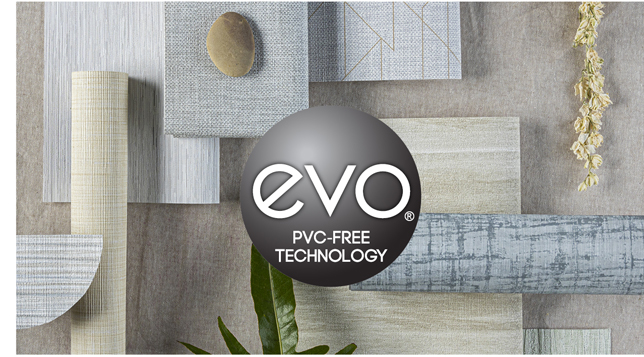 Using evo® PVC-free technology, each Nvolve wallcovering is free of formaldehydes, phthalates, heavy metals, and more. With 9 cleanable, nature-inspired patterns to choose from, Nvolve is an environmentally-focused solution for any space.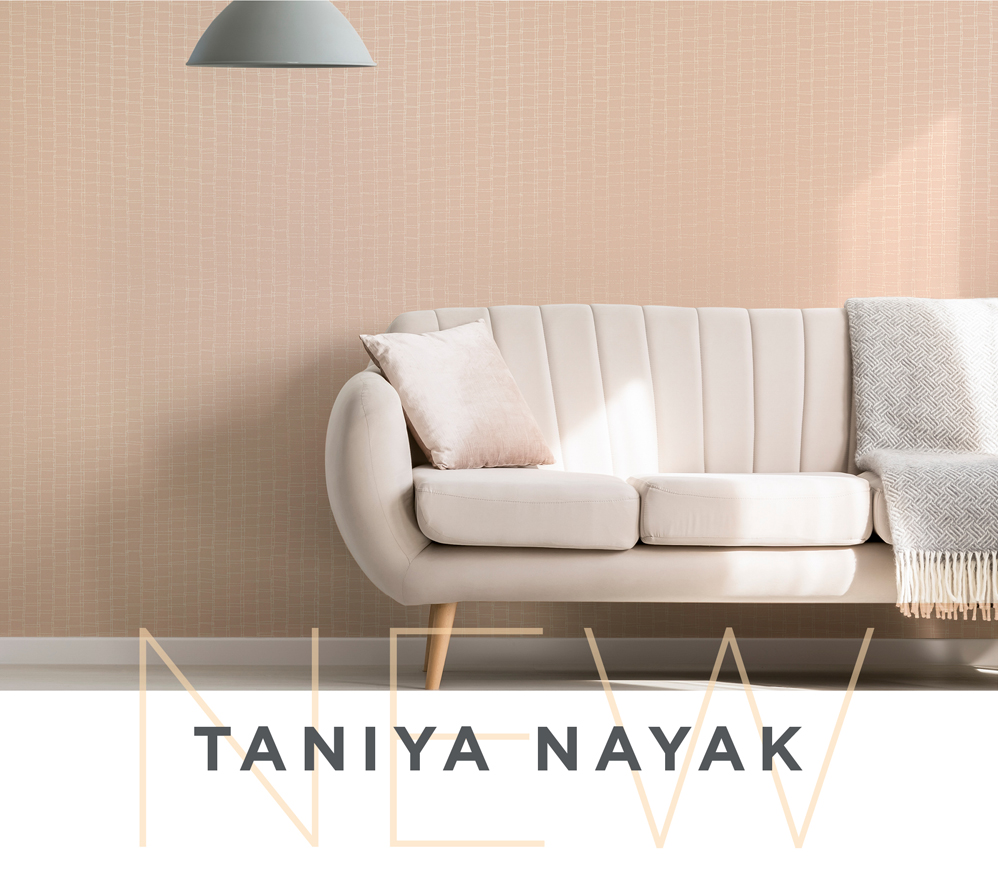 It is our privilege to collaborate with designers to bring their collections to market. Equipped with creativity, passion, and inspiration, designer Taniya Nayak debuted her first wallcovering collection by Len-Tex Wallcoverings. Taniya's goal to create interiors that reflect a sense of "livable luxury" is a core component of the wallcovering offering, designed to be shopped by color.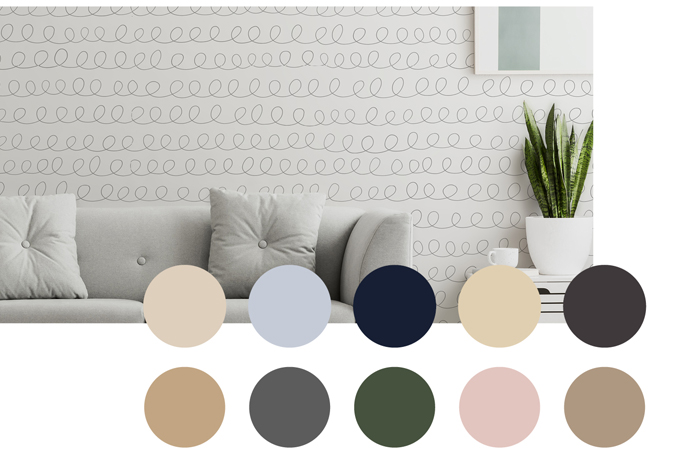 Organic textures, exclusive prints, and durability are just some of the factors that make this line a designer's dream. This collection features 11 unique patterns and 10 colorways, ranging from classic neutrals to lush colors, bold prints to subtle hand-drawn designs.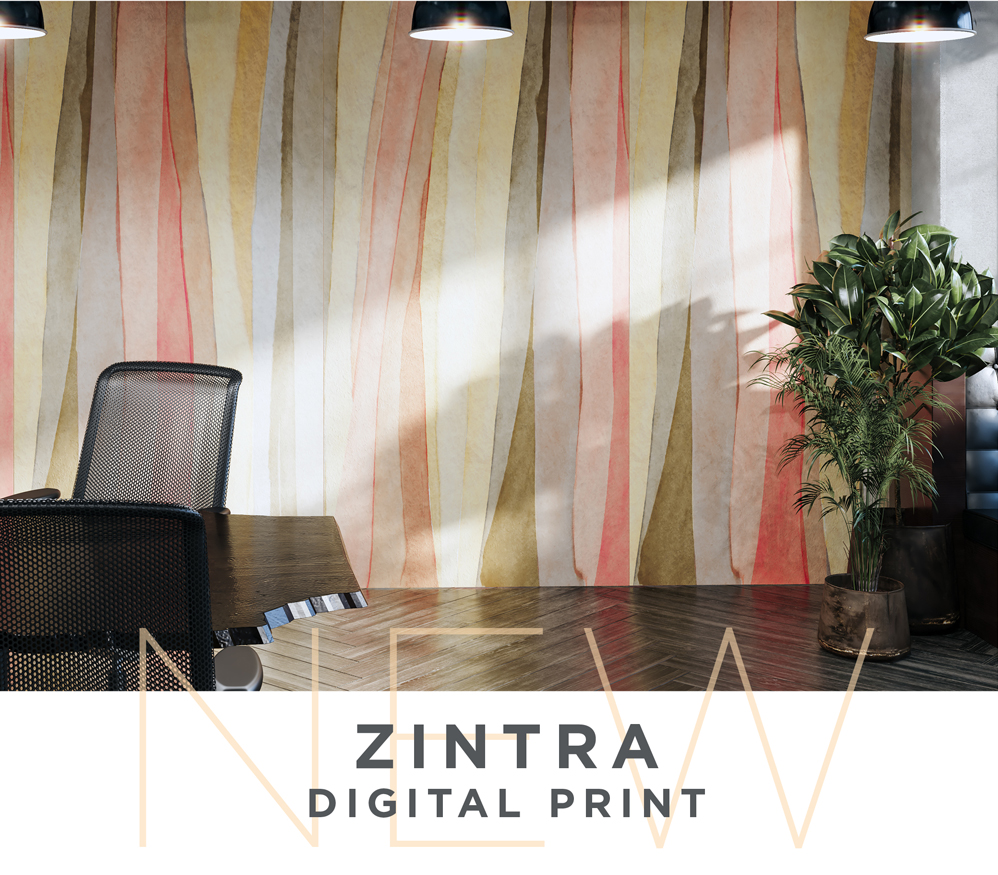 We believe that acoustic solutions should be as beautiful as they are effective. With this in mind, we expanded our Zintra offerings, adding 3D Wall Panels and 3D Wall Tiles. 3D Wall Tiles are designed with mix and match capabilities, and our 3D Wall Panels showcase beautifully layered designs with excellent sound resolution. Additionally, we introduced a myriad of new color options within our Zintra Print line. With our ever-growing acoustic solutions, controlling internal sound has never looked more elegant.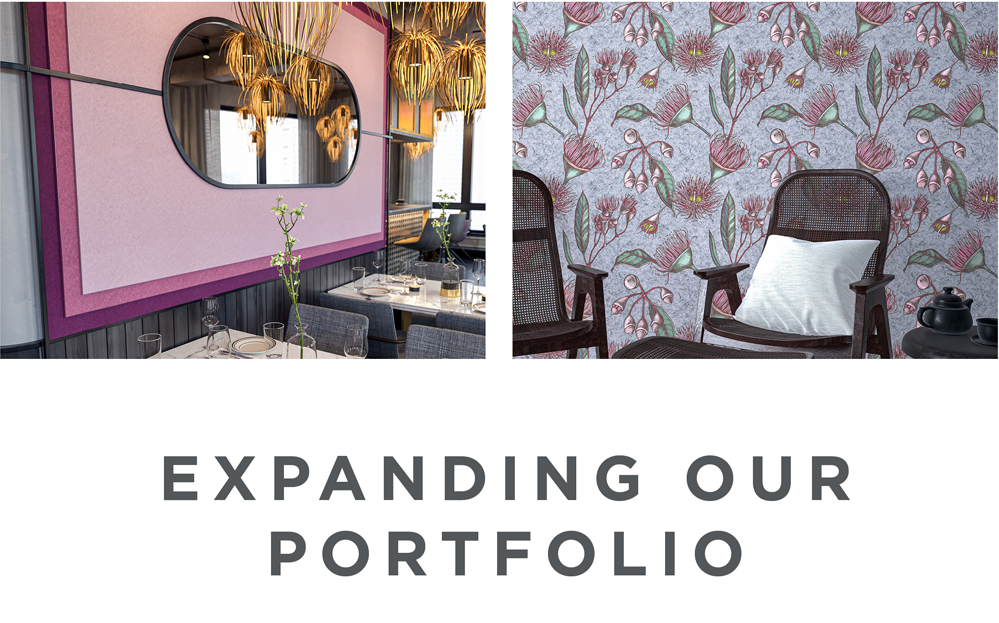 Each season, we aim to increase the breadth of our offerings. This year, we introduced 1000s of new SKUs to some of our most popular lines, such as Candice Olson Couture, Designer Gallery, and Jonathan Mark Designs. Looking ahead, we are excited to discover even more unique products to add to our portfolio.

As we explore new horizons, factors such as design, durability, acoustic, and environmental needs inspire our path forward. Our specifiers' needs help to drive our ventures, as well as an evergreen commitment to finding sustainable solutions for your projects. We can't wait to see what 2023 will bring. Happy tidings to all!