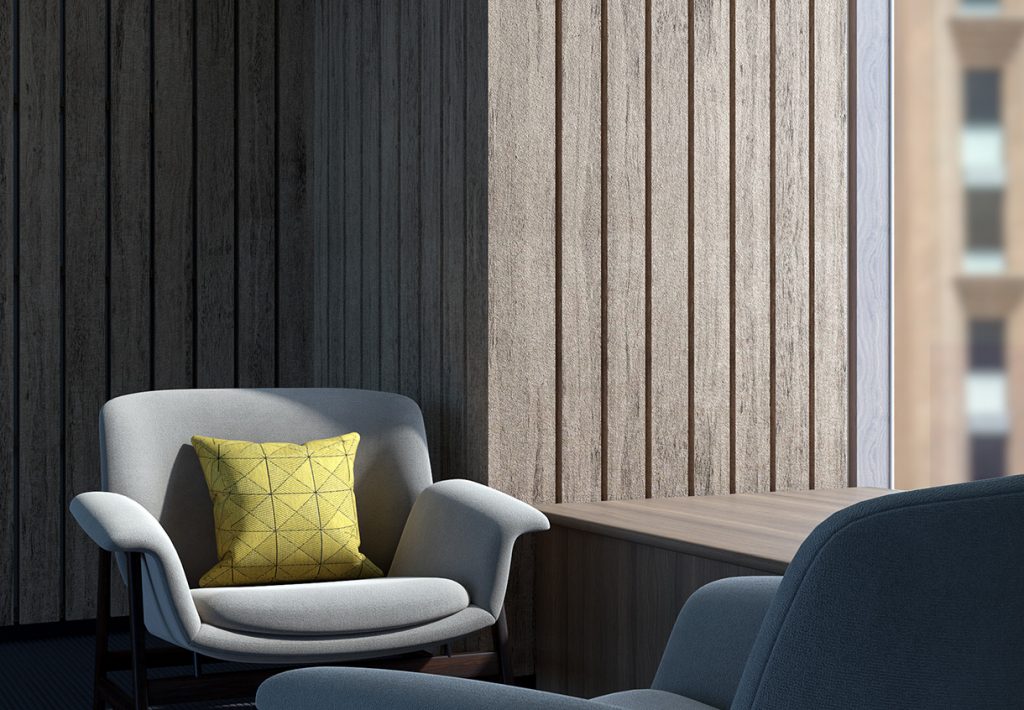 We can hardly believe it is almost time to say hello to another new year! Reflecting back on 2021, we feel so proud of all the many accomplishments that we have achieved, together. From making exciting additions to some of our bestselling collections, to introducing brand-new collections that have thrived within the marketplace, join us as we take a quick look back at another great year for MDC.
First, we enhanced some of our most popular collections this year, increasing both their versatility and aesthetic reach. In the case of Zintra, we added a plethora of new configurations under what we titled Zintra Embossed. This robust extension featured new patterns and styles inspired by the artful influences of today's design industry, including nods to geometric shapes, sophisticated layers and earthy, grounded aesthetics. With styles like the Connect Hive Ceiling Baffle and the Turbine Cloud, along with four fresh colors (Brick, Olive, Pebble and Midnight), designers enjoyed specifying with the most extensive line of Zintra products yet.
Many of our designer collections also grew in selection. The Thom Filicia collection brought two new patterns, Hampton and Barton, to market. Similarly, Candice Olson Couture added Luxe Patina and Luxe Silk to its lineup. Other notable additions included Len-Tex Contract, Designer Gallery Viva La Art, High Performance Textiles, Acoustical Resource, Vycon Contract, Handcrafted and more.
And then, of course, we also had many exciting collection introductions throughout 2021 as well. We started the year with the launch of both Woodland and Zintra Timber & Sticks. Made exclusively with rapidly renewable tree species, the Woodland pattern joined our Unique Effects collection just as popularity in the biophilic/natural trend rose.
Similarly, we further celebrated this trend with our launch of Zintra Timber & Sticks. With Zintra Timber, four new colors were added to the Zintra line, all exuding a natural, organically-inspired aesthetic. With the addition of Eucalyptus, Ironbark, Merbau and Spotted Gum, designers now enjoy the sound absorption benefits of Zintra in these stylish new shades.
On top of this new color introduction, we also released the brand-new Zintra application method entitled Sticks. With Zintra Sticks, designers can enjoy the benefits of Zintra with unmatched flexibility. Created to integrate seamlessly into a space, either by portrait or landscape orientation, Zintra Sticks is light-weight, cost effective, and best of all, offered in the full range of colors plus the new Timber shades.
And then, of course, we ended the year with a bang with the release of the brand-new Digital Curated collection. Ready to make immediate impact, this collection allows users to make a statement with styles ranging from bold, large-scale, modern, elegant, and jaw-dropping. These wallcoverings are also offered in two varying finishes, matte and metallic, giving designers yet another layer of texture to help add energy to their spaces.
We are truly proud of another great year, especially as we collectively adapt to an ever-changing industry. We cannot wait to see what 2022 may bring! Cheers to all.