At MDC, sustainability is core to our mission. Because of this, we strive to continuously broaden the amount of sustainable product options available for designers to specify. Recently, we have aimed to create an entirely 100% PVC-free collection as we know more and more clients have started to require this in their project criteria.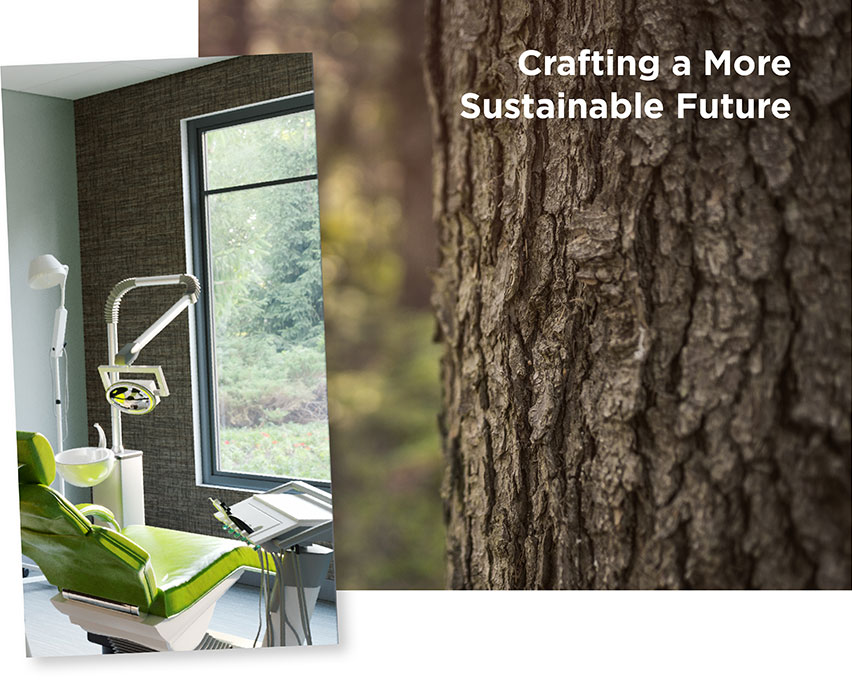 With this in mind, we are so pleased to introduce our newest collection Nvolve. Nvolve is made from durable, cleanable materials that are all 100% PVC-free. Now you can enjoy the luxury of creating beautiful, high-performing spaces while simultaneously meeting your sustainability objectives.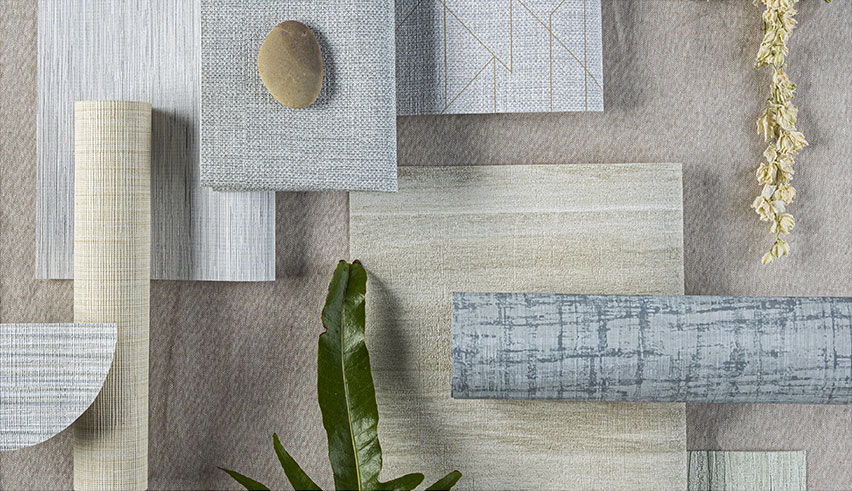 Nvolve consists of 9 naturally-inspired patterns, each showcasing their own unique expression. From subtly impactful to vivid and profound, there is sure to be a pattern and color combination ideal for your next environmentally-minded project. And regardless of which design you may choose, you can be assured that you are making a sound decision without ever sacrificing style.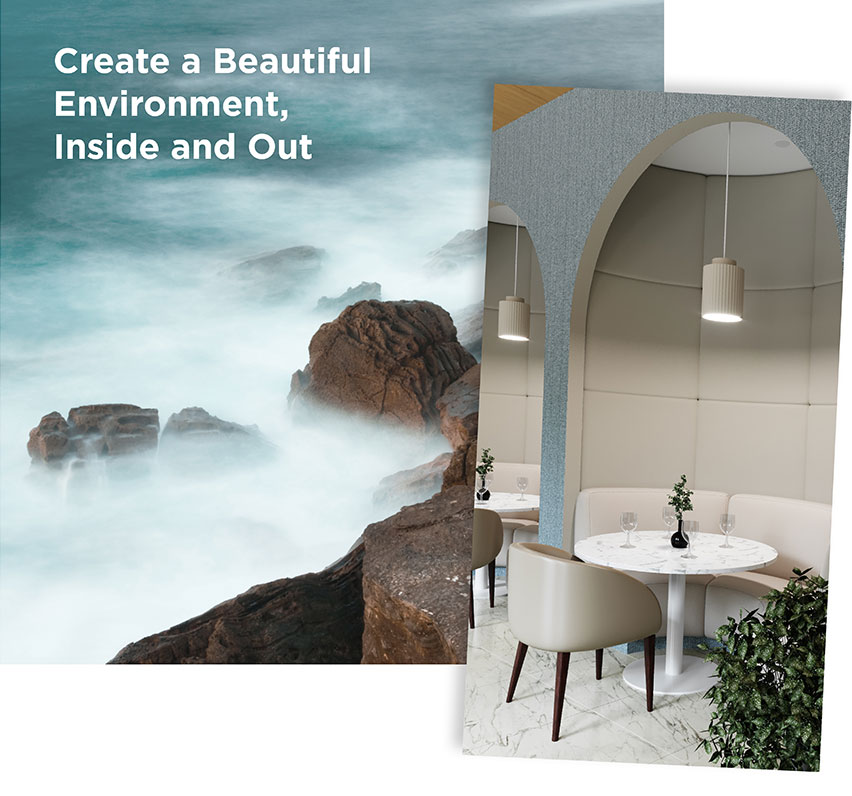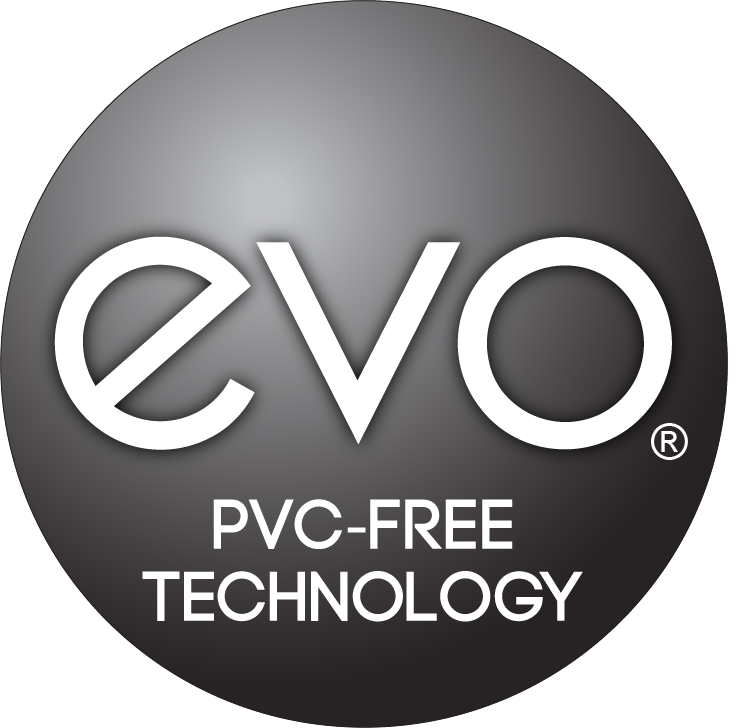 While Nvolve's styles are both fresh and stunning, the technology used to create them is just as impressive. We carefully selected evo PVC-free technology to manufacture all of Nvolve's materials. With evo, it is possible to obtain wallcoverings with the luxury look and the proven performance that you want.
In addition to the absence of PVC, evo materials are also free from all formaldehydes, heavy metals, phthalates and much more. Plus, they are designed to be stain and impact resistant. They even boast class A flame and smoke performance!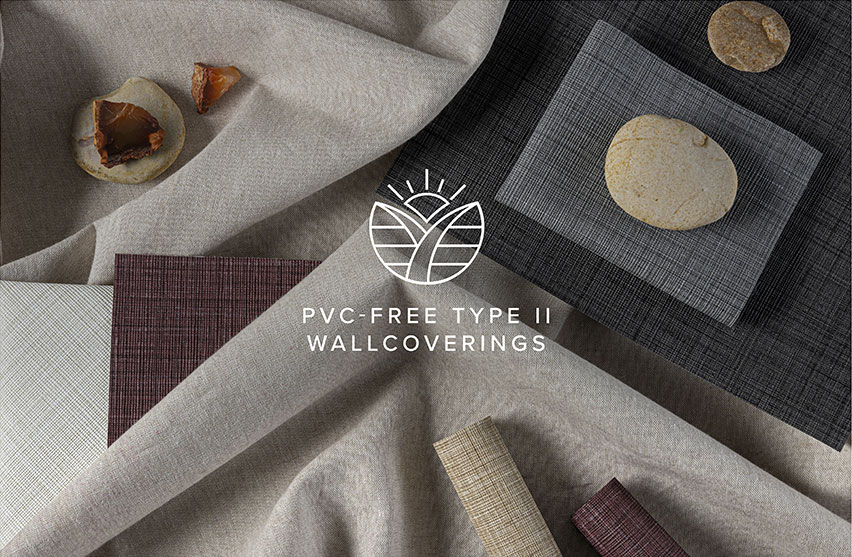 We are truly proud of this collection and are dedicated to always making responsible choices that continue to propel us into the future. It is imperative to us that we stay on top of the demands of the market, and we know sustainability is one that will continue to be at the forefront for many years to come. Our hope with Nvolve is to grant you the ability to reflect nature's palette with the confidence and peace of mind you deserve.