One of our favorite design trends that is already defining the new year is the reflection of light within a space. While there are many ways to achieve this glowing natural aesthetic, we of course especially love light reflection created from metallic wall and ceiling details. Read on for some of our favorite ways to add this radiant allure to your next project using some of our bestselling styles.
For a straightforward, reflective look, our vast selection of Mirrors is the obvious choice. Collaborating with Howard Elliott, this collection features an array of hand-applied finishes and imprinted textures that will instantly bring light and personality to any design space. Whether your design vibe is farmhouse, coastal, modern, traditional or more, we are sure to offer the style and finish that is ideal for your vision.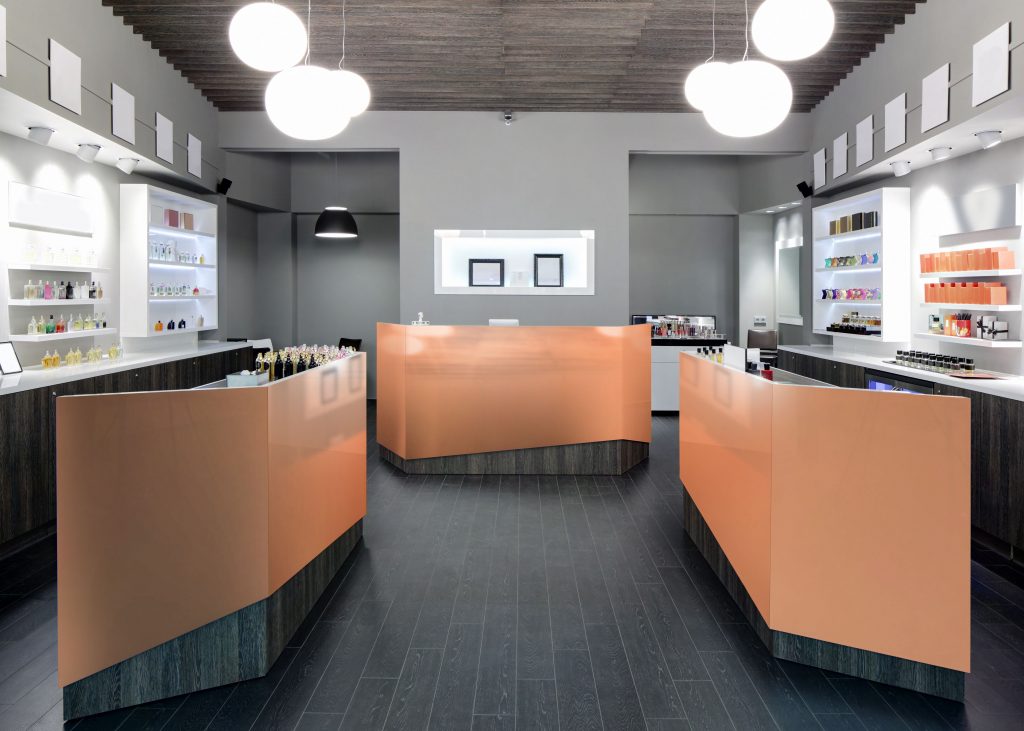 Architectural Metals is another collection that can help you achieve this trendy reflective look. No matter your budget or surface, Architectural Metals offers high-quality, resilient styles that will seamlessly capture and reflect light within your design. Choose from Aluminum, Copper, Hand Painted, Art Metals and MetalWorks to find your favorite reflection method.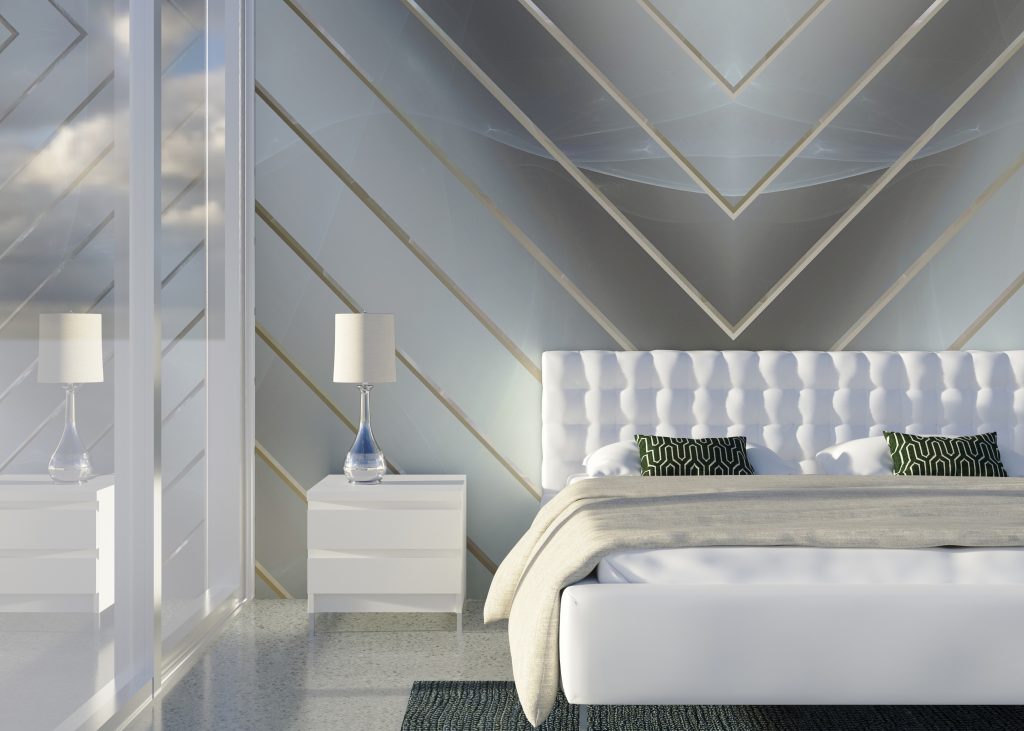 If you are looking for styles that offer this same metallic look but with a bolder pattern variety, then our Digital Curated collection could be for you. Just released, this assortment of styles boasts the best of metallic finishes paired with large-scale designs that promise to make an impact. From the geometric influence of Mirari to the bold linear motif of Barres, these patterns are ones that will reflect light and make a major statement.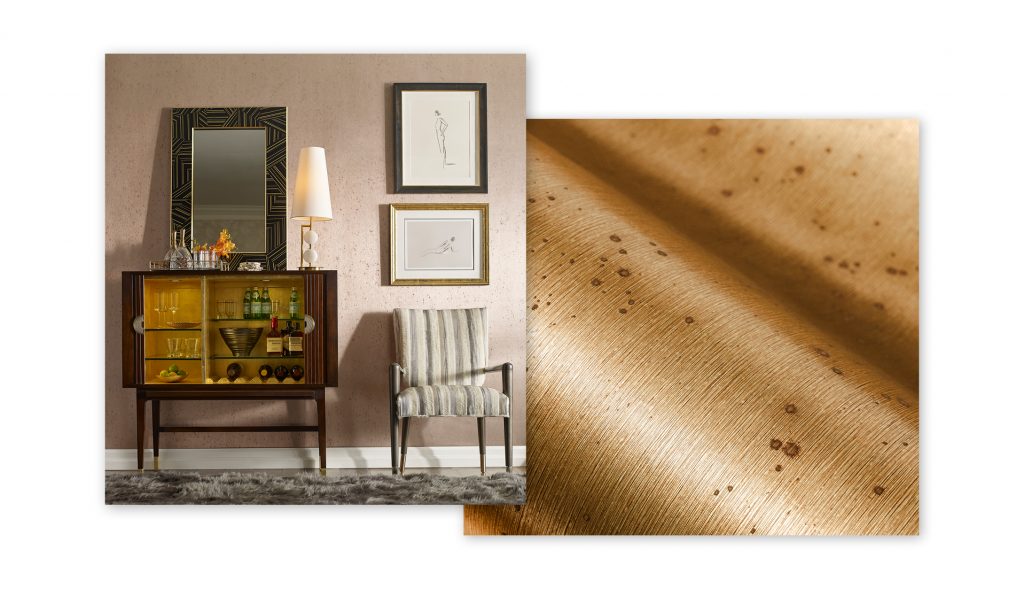 Another fun and creative way to bring reflections to your space is by using Textured Foil from our Unique Effects collection. These metallic patterns offer a clean and modern design element with the added benefit of imprinted texture. These delicate grooves and layers are the perfect vessel to expend and refract light.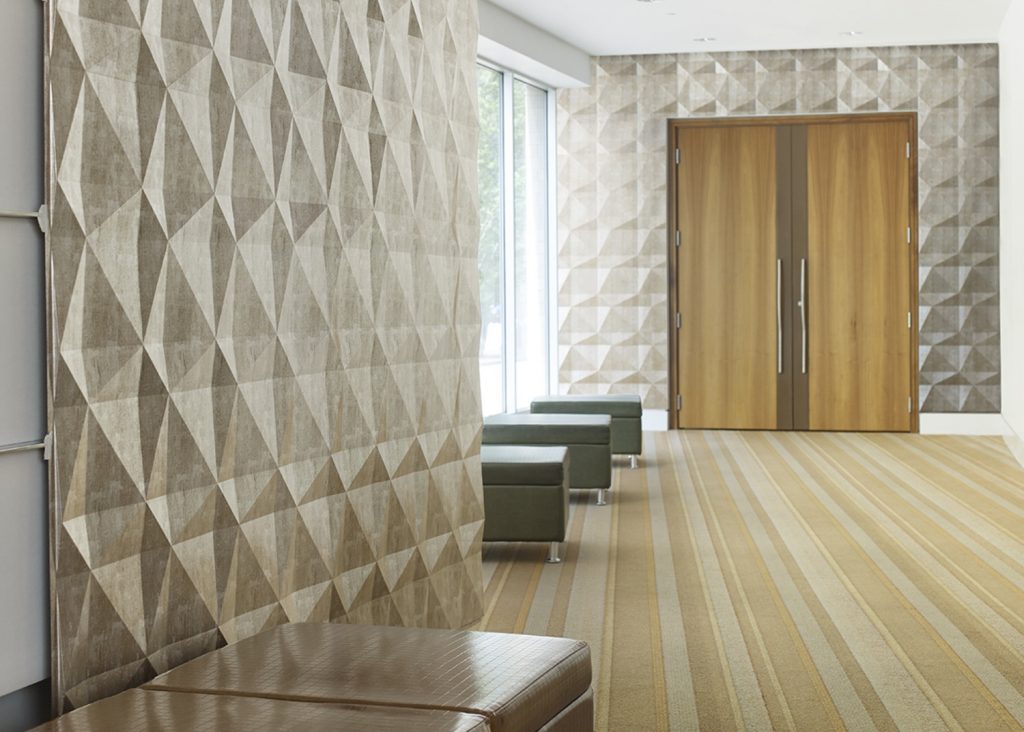 Lastly, our Dimension Walls and Ceilings offers a reflective option not only suited for the walls but of course for the ceilings as well! Using three-dimensional panels, light and reflection will instantly be in abundance for any future project. Some of our favorite patterns include the Blossom Ceiling and the Faceted Wall.
Ready to start incorporating the reflections trend into your next design? Reach out to our Customer Care Team today at info@mdcwall.com to get started!