MDC has valued a strong partnership with renowned designer Thom Filicia for years. As we celebrate the fifth anniversary of the collection launch, we thought we would catch up with the brains behind the design and gain a little insight into Thom's design process and upcoming projects. Read on to discover Thom's work-from-home process, where he finds inspiration, and his favorite design!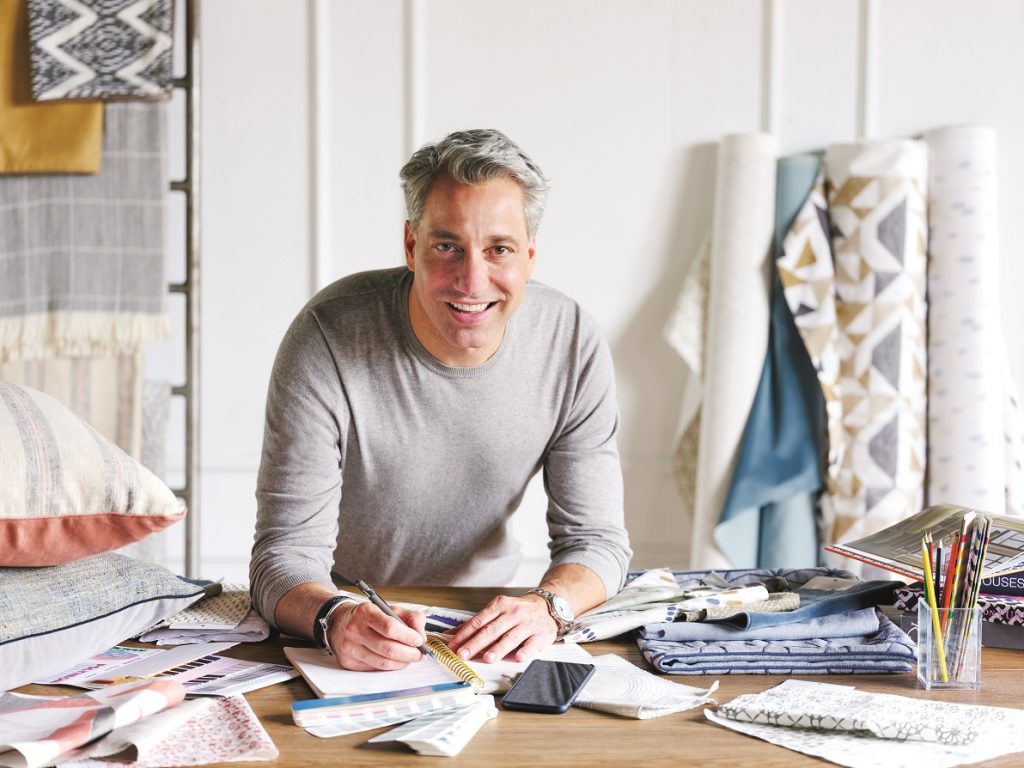 Q: What inspired you to develop a wallcovering line? What made you want to partner with MDC?
I loved the idea of designing wallcovering for many reasons – first, I love designing product in general. It is one of the most creative, interesting, and challenging parts of what I get to do as a designer, and I love it! The walls of a space are also one of the places that you can make the biggest impact, I loved the idea of being able to bring a product to market that is not only stylish and sophisticated, but approachable and inviting to consumers, clients, brands and businesses. MDC was the perfect partner to work with, as they are pros in developing and providing exceptional yet accessible product to their customers and clients.

The Thom Filicia Home Collection was born from my desire to create home furnishings that are exceptional, accessible and designed for the way we live today.
Great design tells a story of where you've been, where you are, and where you're going, and the Thom Filicia Home Collection endeavors to do just that by offering a stylish collection that has a distinctively timely yet timeless perspective – where refined mixes with raw, industrial plays against the organic, and color, material and texture are used in thoughtful ways to create a collection with a classic, tailored and sophisticated point of view.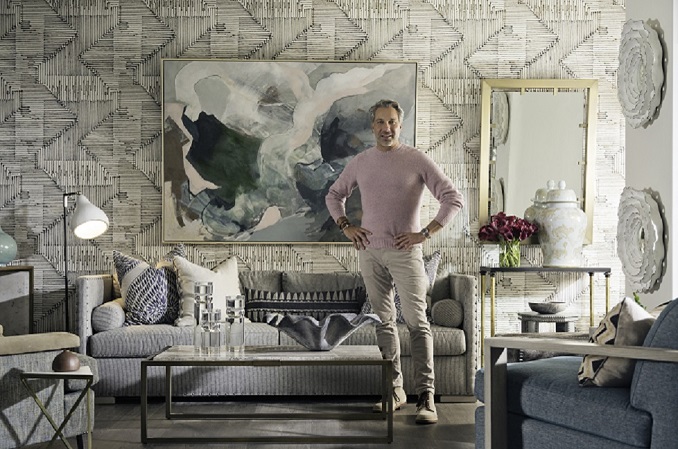 Q: What is your design process like? Is there a particular place you draw inspiration from? What do you personally feel the most important elements of good design are?
I'm inspired by everything around me – from landscapes to textures in nature and historic patterns and designs. I'm also inspired by the way people live, because design is… after all… for people. Great design is about connecting the location with the architecture and lifestyle of view of the people that live there – design should tell their unique story and give insight into their personalized point of view.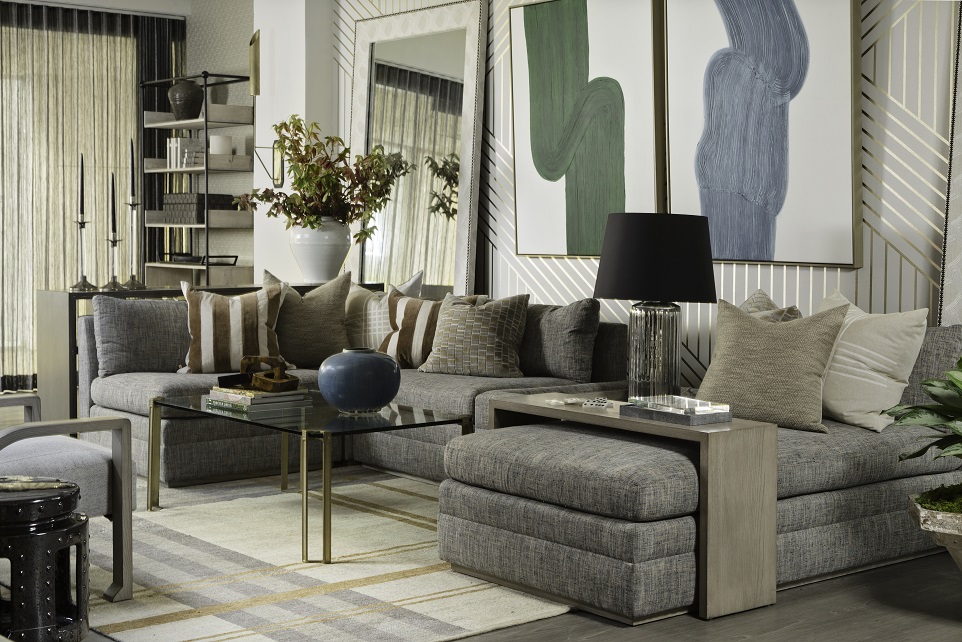 Q: Can you show us your current workspace? Do you have any suggestions for creating a unique and functional remote space?
I'm lucky in that I have a design office and showroom in the same space at the New York Design Center in NYC. My showroom, Sedgwick & Brattle functions as an experience center for our design and product. It carries all of the Thom Filicia Home Collection product (furniture, artwork, bedding, rugs, wallcovering and more) as well as curated pieces that I find from around the country.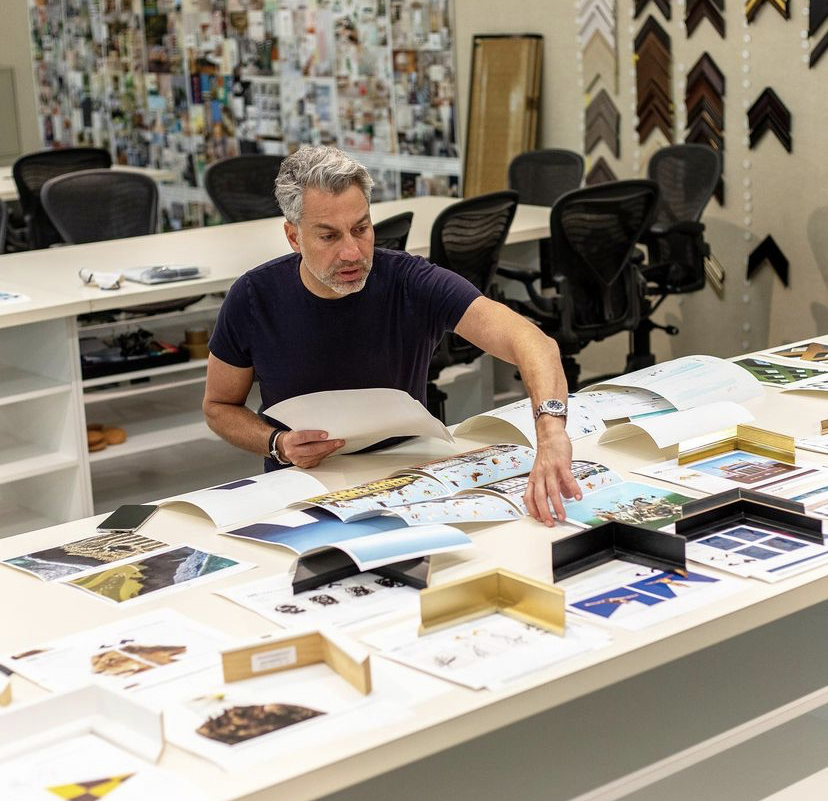 When I'm not in the office, I'm usually working from the dining table or living room at my lake house in Skaneateles. The iPad has become my best friend – doing zooms with the office and clients, virtual walkthroughs of projects, virtual events, reviewing drawings, etc. all from the ease of home.
Q: What would you consider to be one of your most career-defining projects?
There have been so many incredible projects over the years – from designing the first premium LEED certified condo building in Manhattan, to the US Pavilion for the World's Fair in Aichi Japan. I've been lucky enough to design 3 W Hotels across the country as well as the first ever outdoor sky deck's for Delta Airlines at JFK and ATL airports and resorts in Turks & Caicos and Mayakoba, Mexico. I've also been lucky to work with some incredible clients, from Tina Fey to David Bowie & Iman and Jennifer Lopez. With that said, I feel like every project is career defining and an opportunity to create something special and unique for my clients.

Q: What are the biggest challenges that you are seeing as we continue to navigate the Covid-19 pandemic? How has it changed your process?
I think one of the biggest challenges is also one of the biggest opportunities! As people's homes have become everything to them – their office, their gym, their restaurant, school and spa – they are more focused on creating spaces that not only function for the way they live but look and feel beautiful as well. It's our obligation and opportunity as designers to come up with creative solutions that allow form and function to integrate seamlessly into the design of these spaces and create homes, hotels, entertainment venues, resorts, restaurants and more that feel safe, stylish and smart!

Q: Do you believe the pandemic has brought about any major shifts in the way designers work and do business? What changes do you foresee in the industry?
I think the pandemic has pushed what would have happened in 3-5 years forward in about 3-6 months. We, as designers, are used to working remotely, but the shift has really been in the way that everybody around us has also started to seamlessly adopt this way of communications – allowing everybody to work on projects all over the place from wherever it makes sense for them to be at the moment. I don' think there is any substitution for seeing (and sitting in/touching things) in person, but the ability for us to check in on projects, connect with our clients, do speaking events, share information, etc. in a more real-time way without the added logistics and time of travel has certainly opened up our ability to stay almost more connected in certain ways.
Q: What is your favorite Thom Filicia Wallcovering?
That's like having a favorite child… I love them all equally! However, I do have a soft-spot for "On The Rocks"…can you guess why?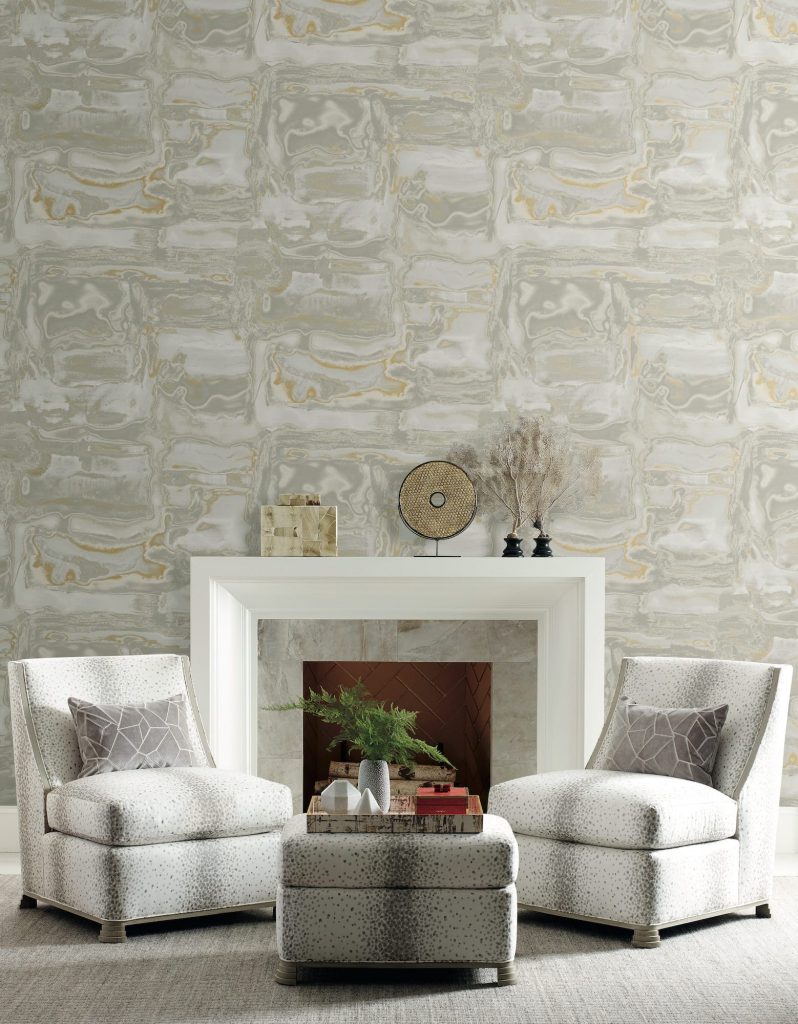 Q: Do you have a dream project that you would like to work on in the future?
I'd love to design a yacht or ski resort! I'm a lover of boats and skiing, so both of those would be a ton of fun and right up my alley!
Q: What's next for Thom Filicia?
We are continuing to work on residential and commercial projects around the world – from Miami to Montana, Turks & Caicos to the Hamptons, NYC, and North Carolina. We continue to grow our showroom, Sedgwick & Brattle, and are excited to be introducing new rugs this spring with Feizy and have a few new home product partnerships launching this fall for the Thom Filicia Home Collection!
Stay tuned for updates by following along @ThomFilicia @SedgwickBrattle