It's no secret that COVID-19 has drastically changed how we function in the day to day. It is essential that businesses adjust the design elements of the workspace to adhere to our rapidly changing environment. Social distancing and sanitation requirements have created a need for workspaces that can quickly and easily adapt in a changed but enduring industry. Design Pivot was created with one goal in mind — to promote creativity and productivity in a safe and sanitary environment. In doing so, all selections in Design Pivot meet the CDC's recommendations for disinfecting.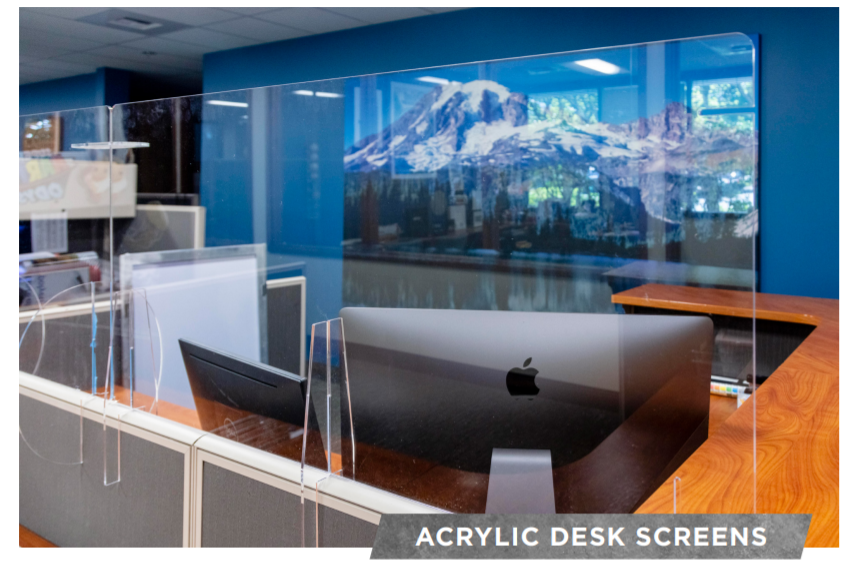 With an immediate need for solutions in the short-term, price is paramount. Acrylic Desk Screens offer cost-effective, short-term solutions for social distancing in the workplace. Acrylic Desk Screens were designed to ensure safety at any budget in office buildings, retail and restaurant spaces, education, hospitality and healthcare. The clear acrylic panels adhere to all sanitation requirements and are an ideal choice for a quick, non-permanent installation.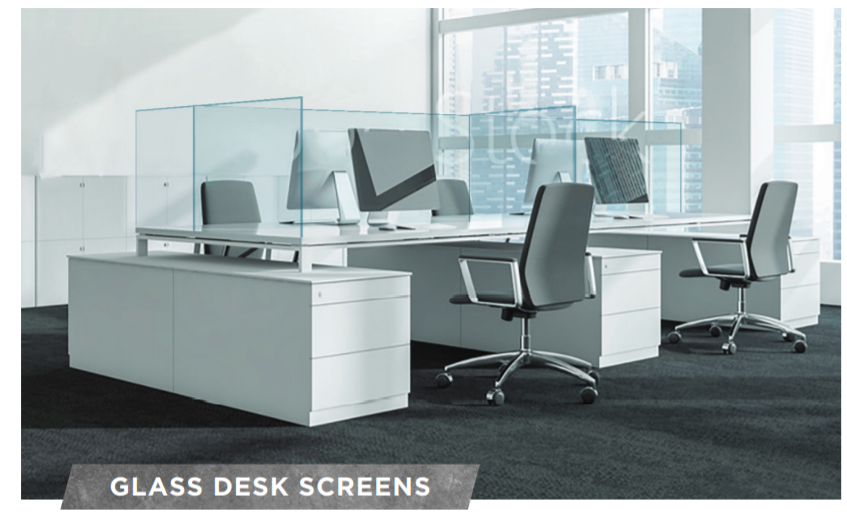 For a more permanent solution, retrofit existing spaces with Glass Desk Screens. These tempered glass, clear panels offer durable barriers between desks and shared spaces such as conference and break rooms. Scratch resistant and created to withstand the highest levels of sanitation, these dividers are built to last and will save on overall spend.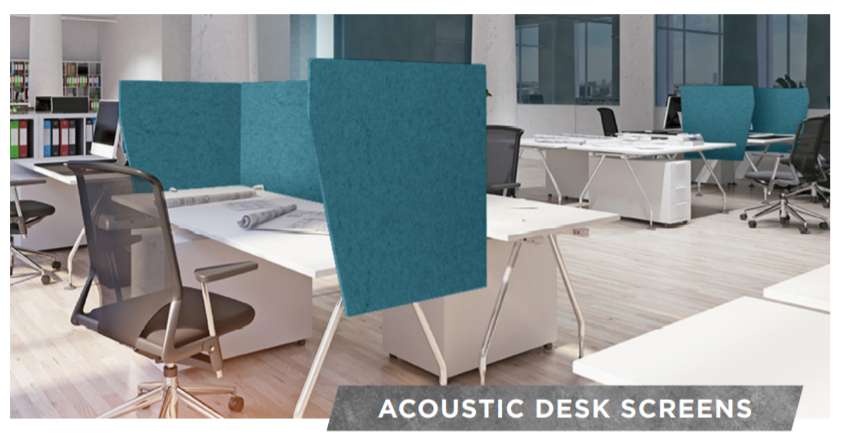 While the future of interior design will rely heavily on promoting safer workspaces, style and functionality remain important. Zintra® Acoustic Desk Screens provide modern, stylish desk dividers that keep the noise level in check. These screens minimize contact and are compliant with the CDC COVID-19 disinfecting methods for community and can withstand bleach or proper disinfecting, while still offering a full range of colors and styles.
Get Back to Work, Safely
We are facing unprecedented times in an industry that is ever-changing. One thing is certain — we are all in this together. Navigating the road ahead is not a clear path, but we are taking measures to make sure that we can get back to work, safely.