If you design for high-traffic service industries, you know it well. Someone nicking the side of the wall with an unruly cart. An employee spilling coffee everywhere after they turned the corner too fast. A patient or patron accidentally scuffing the wall. A scenario that immediately makes you think… "yeah, that's gonna leave a mark." But what if we told you that the threat of these occasions will no longer give you what we like to call "accident anxiety?"
MDC is pleased to introduce Duratec, our breakthrough concept in highly durable wall protection. Conceptualized for the wall but built with the performance standards of a floor covering, Duratec is skillfully engineered to protect against collision impact, abrasions, stains, scratches and more. Read on as we explore the many benefits of our latest Duratec product.

Industries that primarily cater to high-traffic areas, such as hospitals and retail locations, are quite familiar with the short and long term effects this kind of environment has on wallcoverings. So, why choose a wallcovering that isn't built for the challenge?
With Duratec, your walls are guaranteed to remain clean and beautiful while standing up to it all — from a simple scratch all the way to the toughest impact collision. Even contact with heavy rolling carts, wheelchairs, housekeeping trollies, and chairs will no longer be a worry. Expertly crafted with a patented wear layer and ten times sturdier than competing products, the pattern, color, and texture of your Duratec selection will remain protected and look just like new — always.

Ease of cleaning can often be another unresolved issue with wallcoverings, especially in areas that endure heavier day-to-day traffic. Addressing these concerns was another key focus during our designing and engineering process for Duratec. We wanted to create a surface that not only can resist alcohol, ammonia, full strength bleach, and all alkali and acid-based chemicals, but one that is also simply water-friendly. With Duratec, most stains are easily removable using just soap and water. And if that doesn't do the job, more stubborn stains can be cleaned using a bristle brush and a small amount of cleaning agent.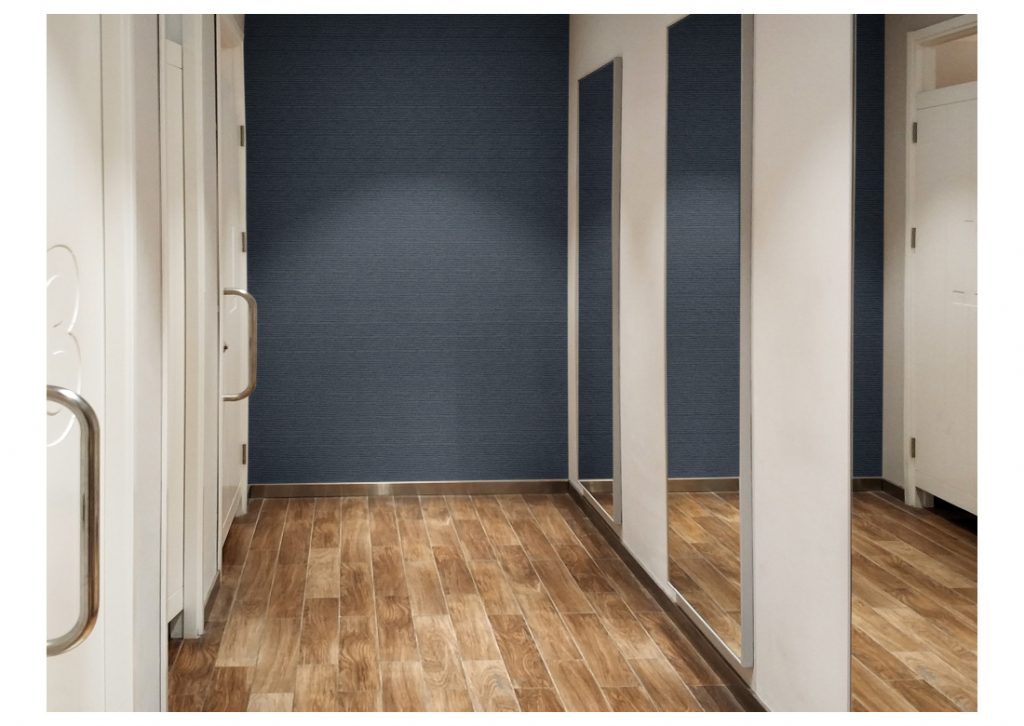 While cleanability and durability are significant wallcovering components needed for high-traffic zones, another desired feature is of course the general design aesthetic and style. A product's durability and resistance powers will mean nothing if the end result looks bland, clunky, and boring.
With Duratec, you are guaranteed quality paired with beauty each and every time. Offering 7 deluxe patterns and 9 broad color options (as well as digital FRP selections), there is a Duratec style for every client's unique taste. Bring new life into spaces that will look just as beautiful as they are strong.

The ideal multi-functional wall selection for patients, patrons, and everyone in between, we are excited to offer our new and innovative Duratec product. With premium cleanability, hassle-free sanitation, and resistance against impact abrasion and general wear-and-tear, Duratec promises a healthy, convenient, and beautiful environment for all. And as for that "accident anxiety?" Completely a thing of the past.