When approaching a new design project, where exactly do you begin? Typically it is not with a small decorative accent, a lamp, or even a piece of furniture, but instead you often start with a feeling. A source of inspiration. A gentle nod to an emotion, an experience, to comfort and enthusiasm. And of course, the best way to express all of these things is… through color.
The power of color, above any other design element, has such a profound way of communicating. The right shade selection can evoke a mood with just one glance, which is why we thoughtfully and artfully created Color Box, MDC's latest vinyl concept organized solely by color. Instead of sifting through endless swatches or samples, desperately trying to find the hue to complement your inspiration, Color Box makes it easy. Simply choose your desired shade and discover the possibilities of pattern and texture inside.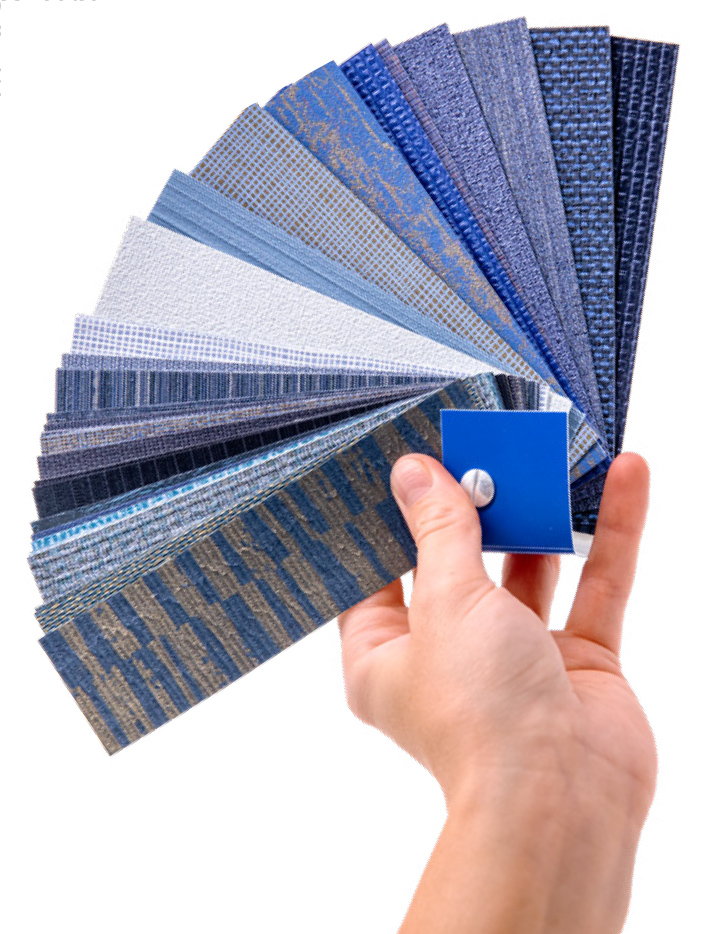 Instead of finding a pattern you love and then embarking on a hunt for just the right hue, Color Box reverses the search. With your inspiration in one hand, and your desired color category in the other, gorgeous design ideas can be created in an instant. Whether you pull from "Taupe You're It," "Berry Good," or any of the 12 total color stories, you are guaranteed to find the ideal pattern in your preferred shade just like that. Simply select your color and thumb through an abundance of options with complete ease.

While Color Box was created on the basis of categorizing by hue, we decided to take it even one step further. Inside each swatch book, not only will you find a broad range of selections in the tone you want, but you will also discover accent selections that will complement your primary color to perfection. Say goodbye to searching through an overwhelming amount of different swatch books and samples. With a "one-stop-shop" functionality, Color Box presents a perfectly curated color story with complementing accent options for all of your wallcovering needs.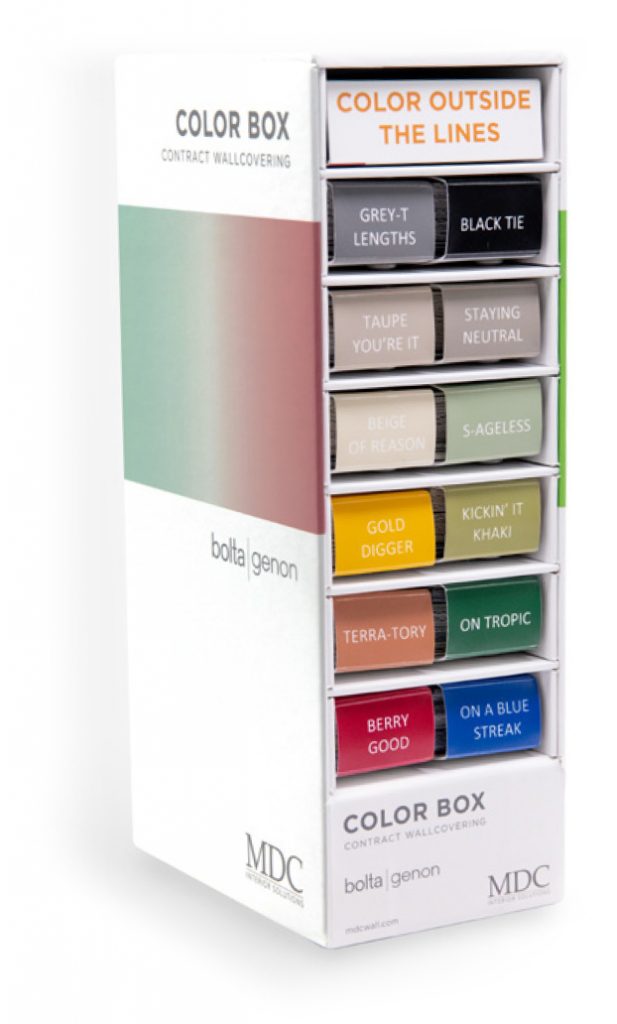 Whether you're a designer, an architect, or a contractor, you'll find the fresh patterns of Color Box to be extensive in both style and aesthetic. Offering hundreds of colors and patterns suitable for any number of commercial spaces, Color Box provides a unique curation of pattern within each colorway. Inside each swatch book, discover the broad range of designs paired with the high quality you have come to expect from MDC.

With MDC's Color Box, experience design like never before. Curated by hue, inclusive of accent selections, and with a wide range of patterns, creating striking and effective spaces is fun, simple, and easy. While the rest of the world may encourage you to think outside the box, with Color Box, you can quite literally do just the opposite.