The more familiar you are with your favorite grocery store, the faster you can shop up and down the aisles. Senior Interior Designer Vicki Wiesman remembers this when choosing materials for a Kroger Grocery Store remodel.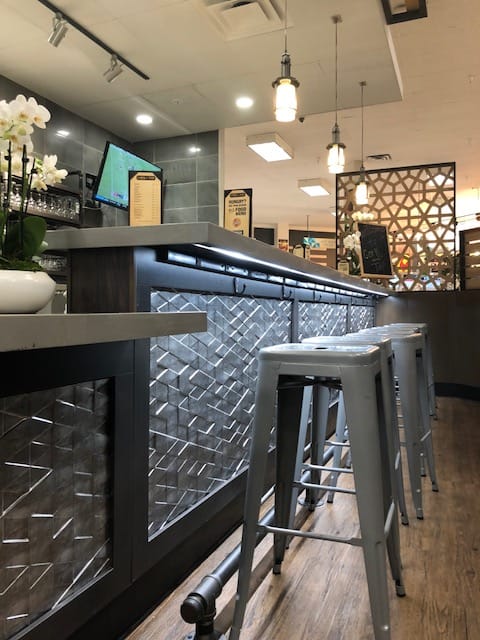 "We like patterns and products that are timeless but trending, within budget, and can withstand the elements, because it's hard to disrupt the customer experience with a renovation," Wiesman says. After all, nobody likes making a quick stop for tonight's dinner only to find the meat department temporarily relocated to the other side of the store.
Wiesman selects materials with the expectation they will last for five to seven years, and that's what she's found with MDC Interior Solutions.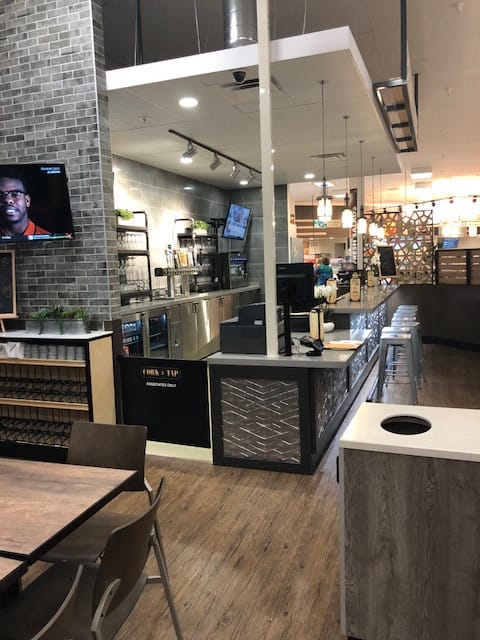 Kroger's Interior Design Department started working with MDC about 20 years ago, using vinyl patterns in the early days. When Dimension Walls came along, Wiesman says she was intrigued and started incorporating them into their interior store designs. Today, Dimension Walls are standardized on bar fronts in Kroger's grocery stores and remodels. These unique panels offer a striking look, along with the rugged durability a grocery store needs in its high-traffic areas.
"When the light hits the metallic finish, it creates a different texture and gives the fixture a very fresh look," Wiesman explains, adding that metallics are trending now. She also works with MDC to create large- and small-scale canvas prints that give Kroger stores the timeless beauty of custom wall art.
Kroger is currently working on a new restaurant concept that features Zintra acoustical ceiling panels, digitally-printed to look like wood, from MDC. These will be used in the seating area. The team selected Zintra to reduce noise while also adding the warmth that wood brings to any interior.
"MDC keeps coming out with new patterns, and we love them," Wiesman says. "Whenever we need something, our MDC reps are there."