Like the cover of a book, a hotel lobby sets expectations. It projects an image that tells guests they've come to the right place. Hotelier Amy Gamble uses MDC Dimension Walls to create a first impression that makes a lasting impact. Gamble and her husband began buying, renovating and selling hotels approximately 14 years ago.
Their company, Area Code Hotels, currently owns six properties and recently put the finishing touches on the 402 in Omaha, Neb. and the 316 in Wichita, Kan. They fully transformed the lobbies in each and added a bar/lounge area to create a welcoming atmosphere.
"We wanted to design a space where our guests say 'wow' as soon as they walk in the door, and they do," Gamble says. Guests are responding to the overall aesthetic appeal, but Gamble said it's the check-in desk and bar that prompt the wide-eyed reaction. She covered the front of both in a pattern by Dimension Walls, Crack Me Up, that appears to be made of textured bronze. It lends contemporary sophistication to the environment.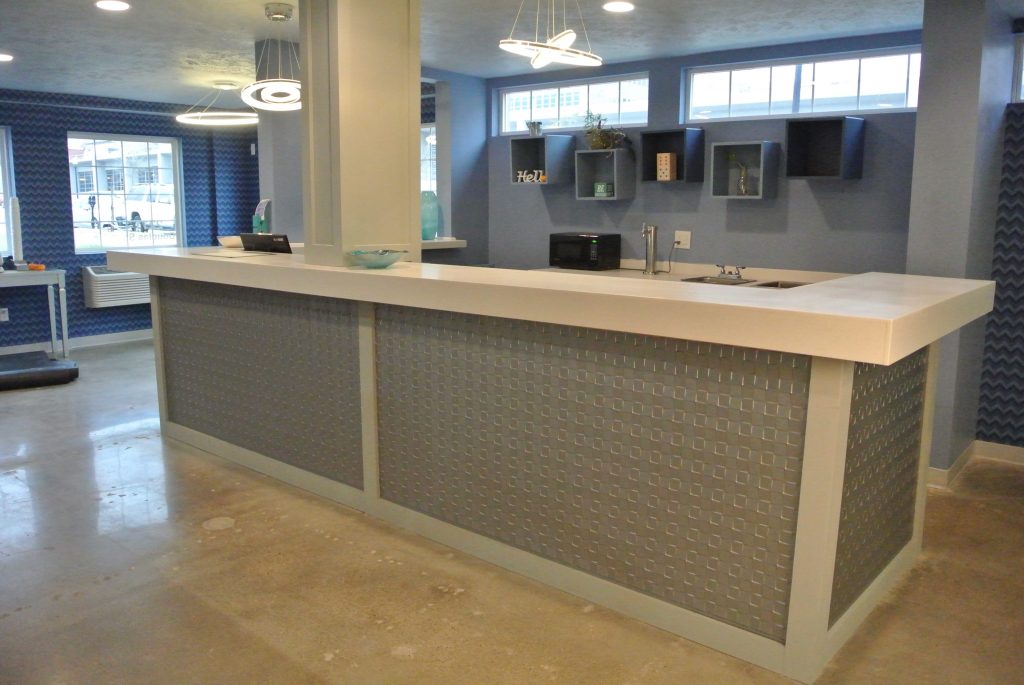 "Because I'm both the designer and the property owner, I look for the coolest materials I can find that are also affordable, and MDC is my solution," Gamble says. "With Dimension Walls, you don't have to use a lot to get a lot of visual 'pop.'" In addition to the check-in desks and bars, Gamble has used the shiny bronze-colored Dimension Walls pattern on the front of the fireplace at one of her hotels.
"It's something different that people don't see every day. It really makes a statement, and it's durable," Gamble says, which is important in high traffic hotel lobbies where suitcases have a way of slamming into walls. Dimension Walls withstands every kind of abuse.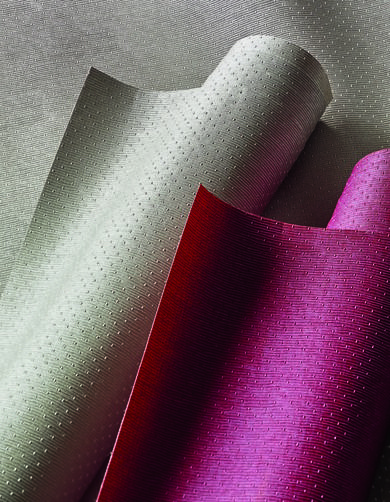 Gamble also installs MDC wallcovering designs in the upstairs hallways of her hotels. And she has plans to install vinyl patterns to accent walls in guest rooms at the hotel she's refurbishing in Omaha, Neb. The 402 Zoo is across from the Omaha Zoo, so Gamble is using an animal theme throughout the property. In fact, the MDC Account Executive showed Gamble a Dimension Wall pattern that looks like tortoise shell.
"I'm so excited! I don't know anything else yet about what the lobby will look like, but I do know I'll be using the tortoise shell on the front of the check-in desk," Gamble says, adding that Dimension Walls come in so many different finishes that it's been easy for her to find one that fits the theme of each Area Code Hotel in cities across the United States.