SERA Architects had a small budget and a big idea when they set about renovating the third floor of their offices in Portland, Oregon. They wanted more communal space where designers and project managers could collaborate. They envisioned a new, experimental workstyle, and they created it with an open floor plan and FUZE Dry Erase Paint.
The new third floor space brings together SERA's Urban Design & Planning Studio and their Sustainable Resources Group. During the retrofit, private work stations gave way to lounges, conference areas and informal work rooms – all coated in FUZE.
"It's great going upstairs and seeing the teams work together. It's a really fluid workspace," explains Courtney Laird, Interior Designer.
Associates use the walls to sketch ideas and develop concepts, and they often photograph the walls afterward so they can email notes to each other. They're saving paper in the process, which is important for a company that considers sustainability a top priority.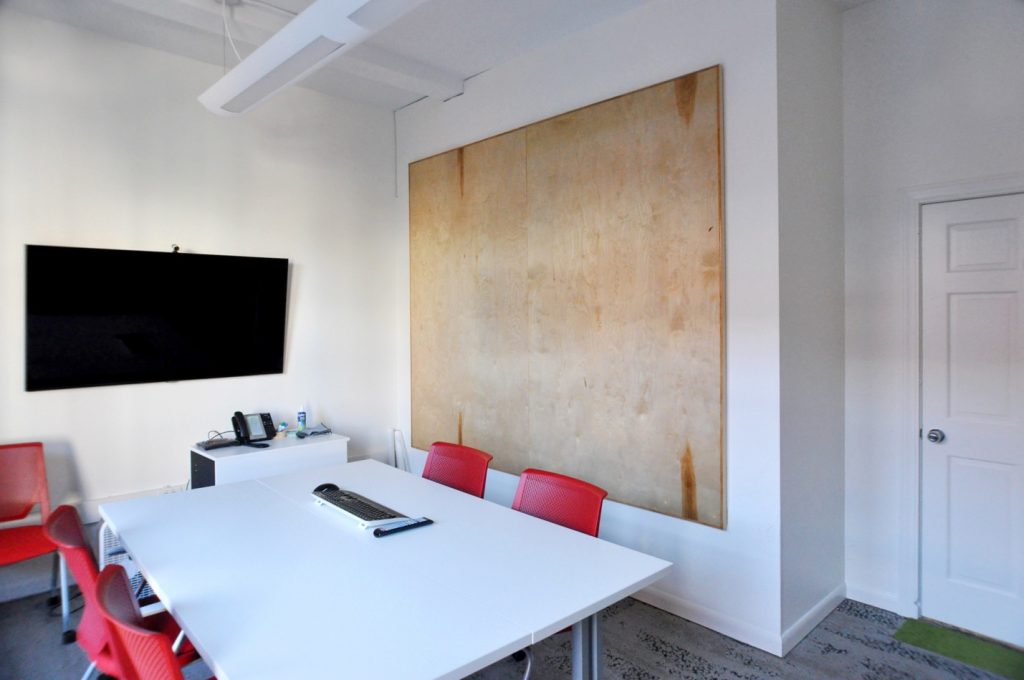 "Before our walls were covered in FUZE, we used large pads of paper, but our office is always looking for ways to reduce our paper use, and FUZE is making a big difference," Laird says, adding that the ability to photograph the walls is also improving the office workflow. SERA associates used to spend time scanning and routing handwritten notes. They're working together more efficiently these days.
"FUZE gives you the functionality of a white board without the expense of actually installing one, and the application process was so simple," Laird says. While FUZE performs like a white board, it can be applied to other substrates, like plywood (shown above), making it a smart choice for the budget-conscious designer.
"If we outgrow our space, we can take the panels off the walls and take our FUZE with us. We could also paint a rolling panel and move it around the office," Laird says. "This kind of flexibility leads to sustainability." For a company like SERA, that's an all-around win.