At first glance, you'd swear you were looking at a full-scale renovation of the second floor at Cedars-Sinai Medical Center. In truth, the interior design team transformed the Digestive Diseases clinic of the Thalians Health Center into a more inviting space simply by installing a custom digital mural. Vivid lotus flowers create an inviting atmosphere for patients and staff alike.
It had been years since the clinic's last renovation. When a patient commented on the waiting room's aging interior, Cedars-Sinai leadership knew it was time to update the space. They had a specific vision, an aggressive timeline and a limited budget. MDC met all three.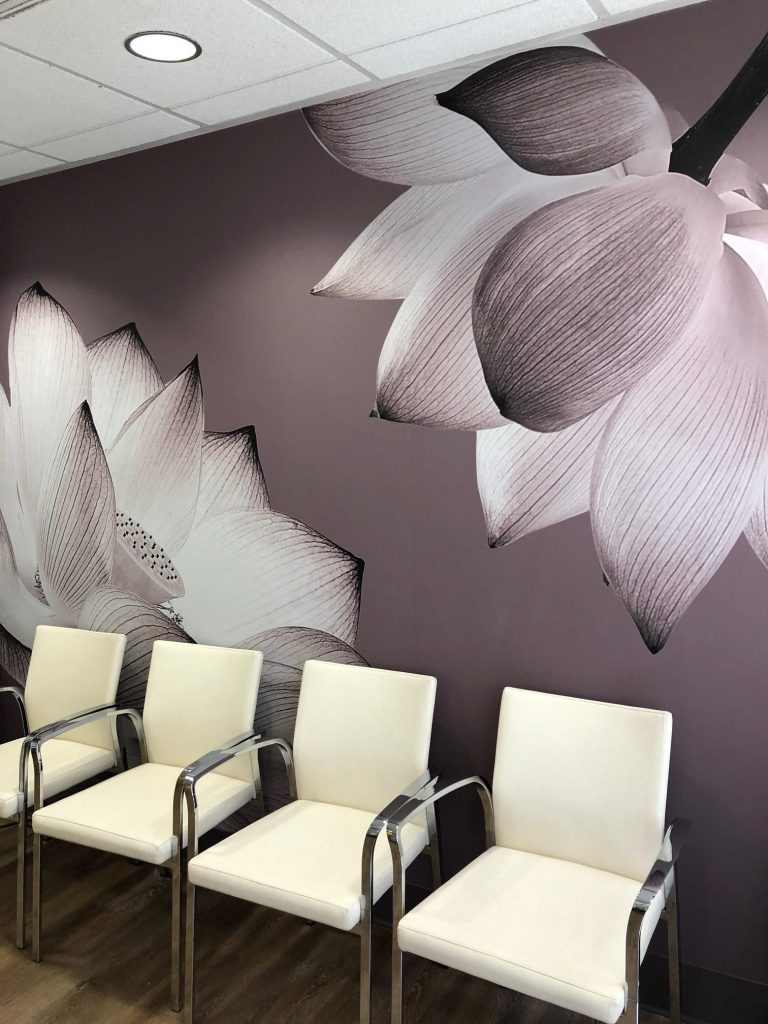 "We needed to refresh the space with a fast-track solution that wouldn't interfere with hospital standards or trigger any construction permitting," explained Andrea Barril, Project Manager. The design team chose the oversized lotus flower design because it serves the dual purpose of welcoming and wayfinding. Visitors see the flowers when they arrive on the second floor, and at the entrance point to the clinic.
"We explored visuals of the ocean, and we considered paint, but in the end the lotus flowers created the most visual interest," Sing Sing Lee, Project Architect said. Once the team chose the flower, it was time for the challenge of matching the mural's colors to the taupe walls so they could achieve a seamless transition from the entryway to the hallway.
"We gave a paint swatch to MDC, but our taupe color wasn't originally in the flower graphic we chose," Barril said. The MDC team produced mock-ups of the digital mural to make sure it would achieve the design team's goals. The process took some effort, because the initial output didn't match, but Barril said MDC stayed after it until they solved the challenge.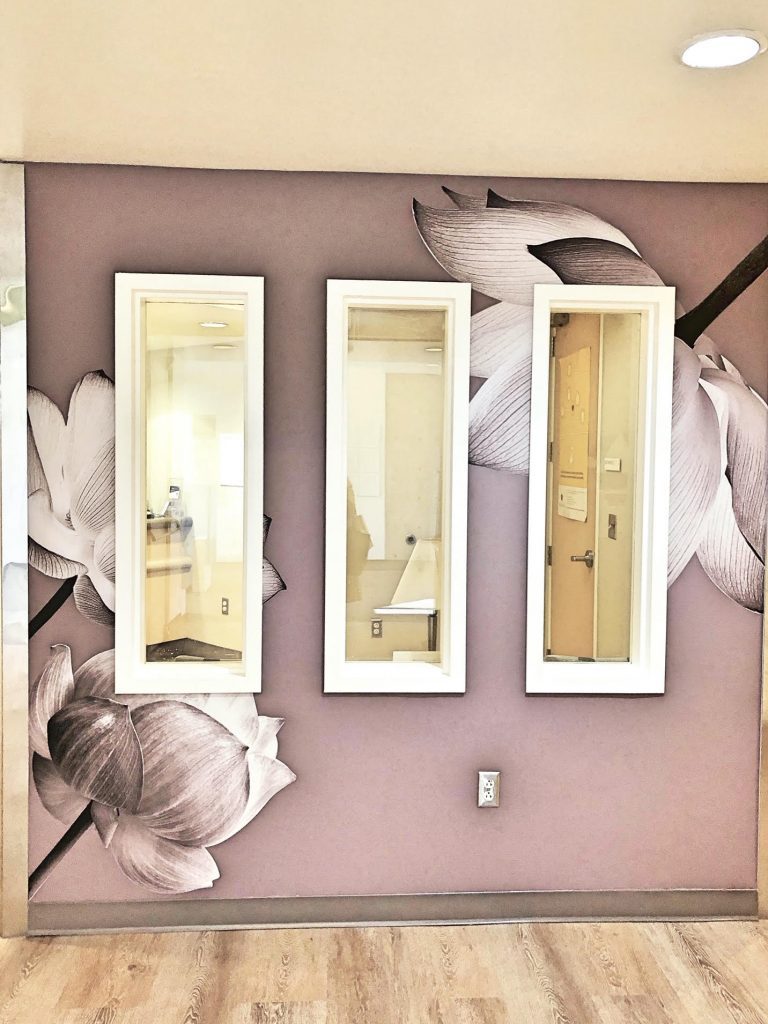 "It was good to see the expedited mock-ups because different wall conditions can really change the look of a color," Barril said. Along with color matching, the team needed to be sure the material would be durable enough to satisfy the hospital's environmental services group.
"From a durability and maintenance standpoint, this wallcovering meets our expectations," Barril said. The hospital is looking at other areas where they might do quick-turn renovations with custom digital murals, having seen how a graphic wallcovering can spruce up a space and create atmosphere.
"The clinic doesn't have many windows, so bringing a bit of nature to the interiors helps our patients feel more comfortable," Lee said.