The Modern Way to Reduce Visual and Acoustic Distractions
Modern, flexible spaces
As designers, creating a functionally sound, aesthetically stunning space is always the goal, but it may not always be easy finding the right products that offer both. That's where FUNC comes in.
The idea behind FUNC is simple enough: attractive solutions that define and appropriately divide spaces while reducing visual and acoustic distractions. But our team knows that this simple idea comes with a series of complexities, such as scale, form, utility, functionality, affordability, and the
list goes on. Read on to find out just how FUNC strikes a unique balance of products that ensure workers everywhere the best of FUN and FUNCTION.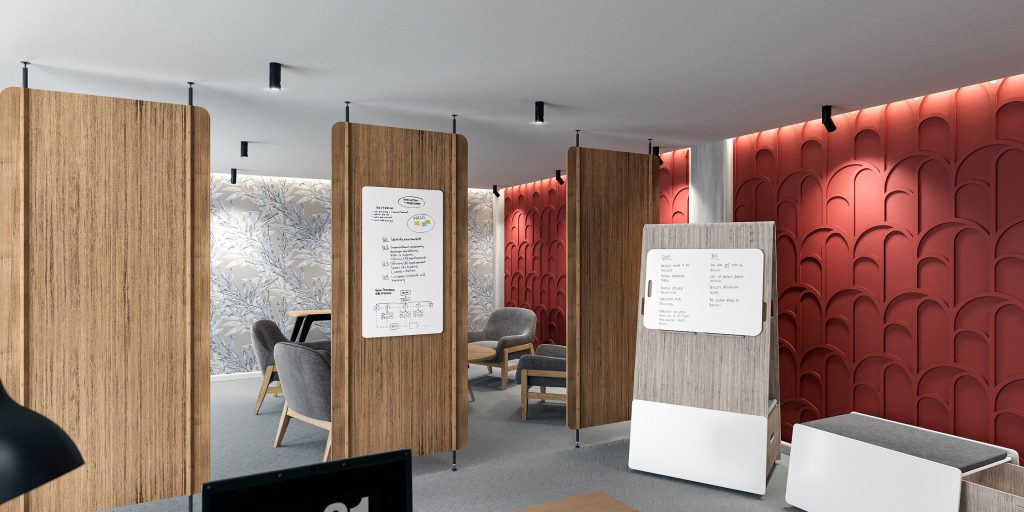 Modular Designs
The FUNC line of products promises just the right solution for any and every space. With designs ranging from larger, freestanding privacy screens and vertical dividers, to the more compact privacy hoods and marker boards; the zoning selections are endless. Each product is artfully designed to deliver a high-performance division solution with the right balance between interaction and privacy. In addition to the spatial boundaries and wellness benefits that FUNC products provide, they also combat unwanted noise and distractions with a sound-absorbent design, promising workers a safe and comfortable environment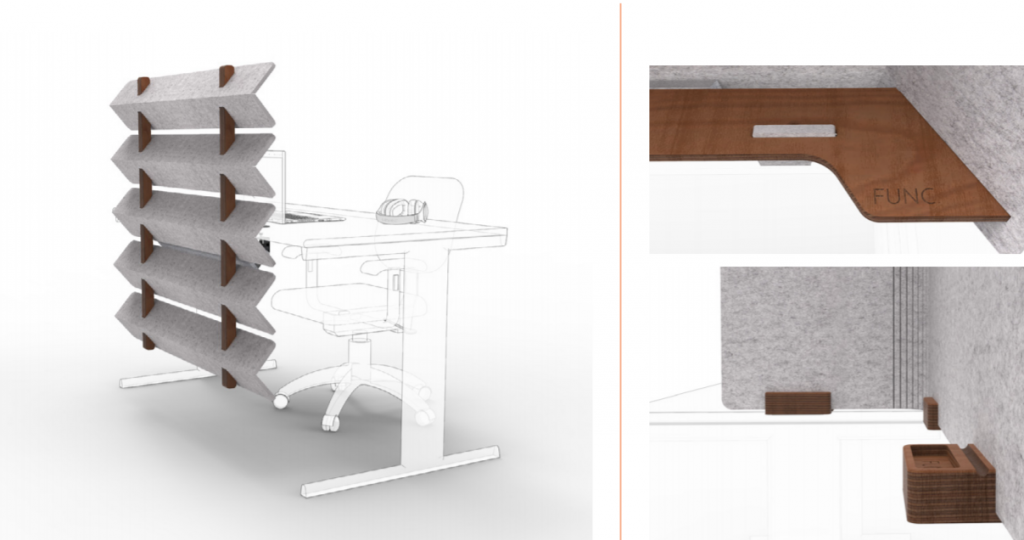 100% User Friendly
With a robust offering of sizes, styles, heights, and more, FUNC is defined by variation and selection. But, FUNC's flexibility doesn't stop there. FUNC solutions are 100% user-focused, meaning that no FUNC design, regardless of size or type, requires the use of tools, carts, manuals or additional equipment. Designed to be lightweight and intuitive, any FUNC product encourages the end-user the ability to control and reconfigure as necessary without limitations and in real time. Each FUNC solution ships flat with minimal packaging, saving on the amount of on-site waste as well as disposal costs. Plus, with minimal attachment hardware, FUNC products can easily be unloaded from shipment packaging and quickly installed in a matter of minutes.

Easy to Clean and Maintain
In addition to its many design-based benefits, FUNC also offers the best in cleanability and maintenance. Built to sustain the use of bleach-based cleaning products, FUNC products are beautiful, flexible, and most importantly, reliable. The need to feel safe, secure, and protected in a crowded environment is more important now than ever before, and FUNC products are built to last.